Bureau of Prisons
Whistleblower Testimony Shows BOP Director Ignored Rampant Abuse And Corruption At Atlanta Prison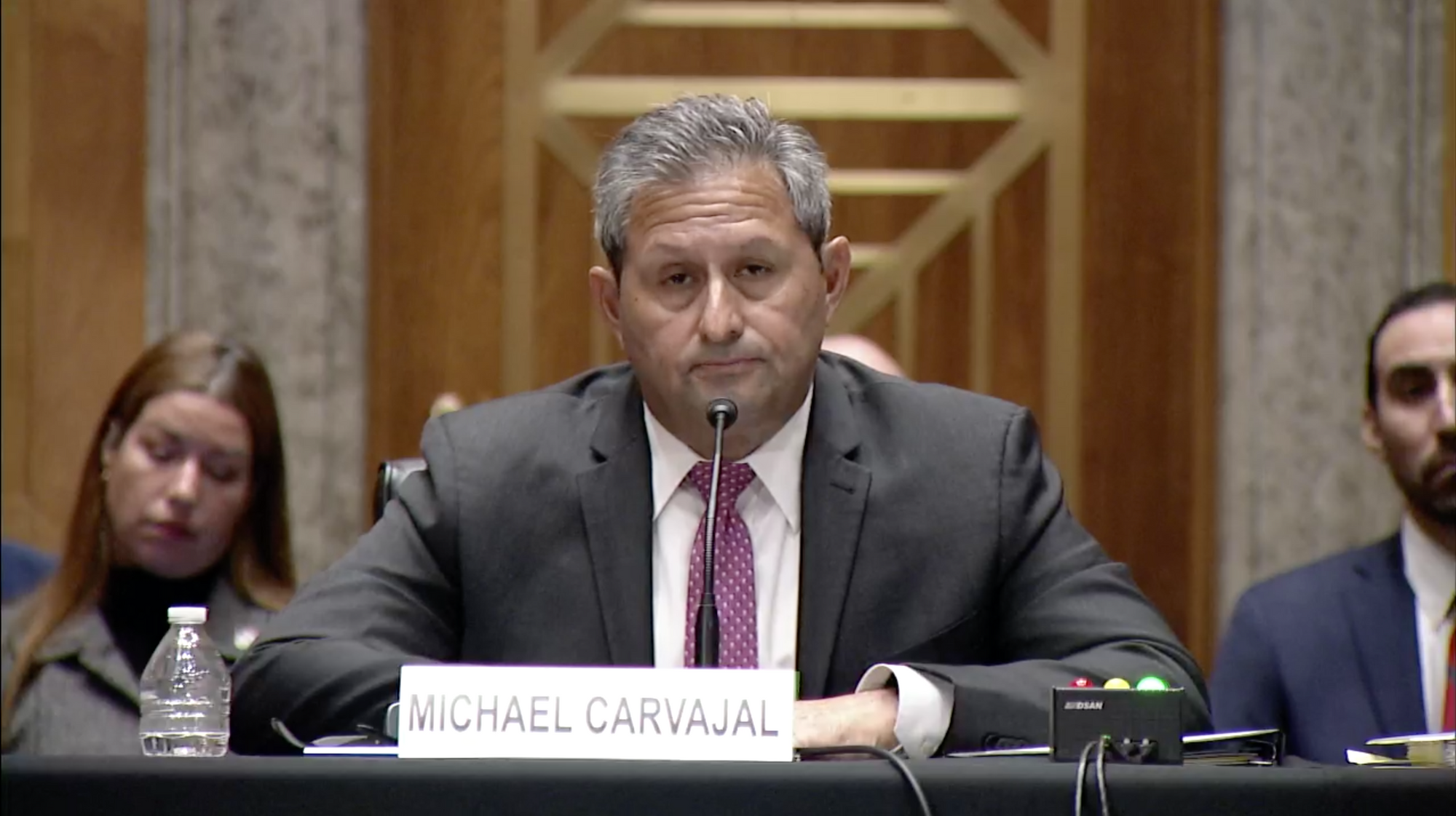 Two whistleblowers who worked at United States Penitentiary Atlanta testified at a US Senate hearing and described rampant abuse and corruption that has plagued the medium-security prison in Georgia for several years.

The hearing on July 26 was part of an investigation by the Senate Homeland Security and Government Affairs Permanent Subcommittee on Investigations into USP Atlanta, which is a facility for pretrial detainees. So far, the investigation has focused on civil rights violations, prison staff misconduct, the flow of contraband and narcotics, and the high rate of suicides.

According to Georgia Senator Jon Ossoff, who is the chair of the subcommitee, "The investigation has revealed that gross misconduct persisted at this facility for at least nine years, and that much of the damning information revealing misconduct, abuse, and corruption was known to BOP and accessible to BOP leadership during that period."

The subcommittee invited outgoing BOP Director Michael Carvajal to testify, but the Justice Department initially declined to make Carvajal available. Only after the subcommittee issued a subpoena, which was later withdrawn, did the BOP director agree to appear before senators.
'Rats Were Getting Into Inmate Food'
Terri Whitehead worked for BOP for 30 years before she was forced into retirement in December 2021. She was a staff member at USP Atlanta from August 2020 until she retired.

There are around 600 beds in the Detention Center Unit. When Whitehead arrived at USP Atlanta, she noticed the unit had "mold on the ceilings and walls, an infestation of roaches and rats, cats roaming the hallways, holes in the ceiling (ceiling tiles and drywall missing), graffiti on the walls, elevators not working, three inmates sleeping in two-man cells, inadequate food portions, not enough laundry (jump suits, towels, rags, underwear, socks), standing water on the floor, and no assigned COVID-19 isolation or quarantine areas."

In early 2021, Whitehead became the USP Atlanta's acting associate warden.

"I was appalled to learn of USP Atlanta's repeated bureaucratic failures to deal with infestations of rodents in food preparation areas," Whitehead recalled [PDF]. "I was contacted, via email, by the Southeast Regional Office food service administrator, who indicated someone had reported cats and rats inside of inmate food preparation areas."

"I then met with the food service staff management who told me rat infestation had been a recurring problem and food service staff intentionally left doors open so that cats could catch the rats. Rats were getting into inmate food."

Whitehead added, "I was told USP Atlanta had no professional pest control program because two management officials did not agree which department budget would pay for the pest control service." She does not know if officials at the prison ever took care of the rodents—or the cats.

A major incident occurred in July 2021 when "over 700 cell phones and numerous hard contraband items and illegal drugs were found inside USP-Atlanta." Detainees were moved to other prisons, and according to Whitehead, "approximately 40 management officials" were transferred as well. Yet none of the 432 staff members were apparently punished.  

Whitehead wrote discipline memos urging investigations into misconduct by other institutions, but they went nowhere. She was "rewarded" for her efforts to enforce policies and procedures with a dismissal.

The BOP tried to relocate her to Texas so she retired earlier than she had planned.
'A Dangerous and Chaotic Environment of Hopelessness and Helplessness'
Erika Ramirez, the former chief psychologist at USP Atlanta, told the subcommittee [PDF] that she "reported ongoing and uncorrected gross mismanagement of suicide prevention practices" which allowed detainees to commit suicide. She faced retaliation and was "involuntarily transferred at the end of 2021" to Federal Correction Institution Seagoville in Texas.

She immediately became aware of systemic problems in the psychology department. Everything was so bad that program reviews for detainees were "halted prior to completion."

"That only happens when the reviewers conclude they cannot feasibly proceed with the review because the department is so deeply broken," Ramirez said. She noted that "investigations of corrupt staff had led to criminal convictions for introduction of contraband, sexual assault of inmates, and acceptance of bribes."

Six detainees died from suicide, and there were two more suicides before she arrived at USP Atlanta in 2018.
"While at USP Atlanta, I reviewed seven suicide prevention reports," recalled Ramirez. "In all seven, 30-minute unit rounds were not done in accordance with policy, each inmate suffered from ongoing substance abuse and had easy access to narcotics."

Three of the suicides occurred in isolation units, where detainee workers were allowed to pass "contraband" to detainees who were later found dead.  

Reports in November 2020 and June 2021 clearly documented the problem. Prison staff were indifferent to enforcing policies and procedures to prevent suicide. Lapses contributed to "a dangerous and chaotic environment of hopelessness and helplessness."
BOP Director Pretends Not To Know About USP Atlanta's Systemic Problems
BOP Director Michael Carvajal was the assistant director for correctional programs in 2018, which made him a part of the agency's leadership. He worked for the BOP for 30 years before announcing his retirement in January after he was confronted with several scandals.

Throughout most of the hearing, Carvajal maintained that he could not recall any details related to the systemic problems at USP Atlanta, even though he was emailed suicide reports and other damning assessments related to safety risks at the facility. He told the subcommittee it was not until July 2021, when the cellphones and drugs were found, that he knew about the problems.
Ossoff was appalled. "You spend two years as the assistant director of correctional services; in your words, responsible for implementing policy and procedures at the national level. You're then the director of the Bureau of Prisons. You haven't familiarized yourself with any of this. You are unaware of any issues at USP Atlanta. It's clearly your most troubled facility. You are ignorant of these problems until the middle of 2021."

At the end of the hearing, Ossoff called the BOP a "diseased bureaucracy."  

The central office for the BOP, which is in Washington DC, produced a report that labeled USP Atlanta a "security risk to the southeastern United States." Yet according to Carvajal, that kind of a report would normally not rise to his level of authority.
Ossoff showed Carvajal email chains containing suicide reports, where he was copied and would have been made aware of them. Nothing was done to improve suicide prevention, and Carvajal continued to claim this was the responsibility of the regional director.

All of which suggested that the "directorship of the Bureau of Prisons is an office that has no idea what's happening within the system of federal prisons," Ossoff added.

Given how incompetent that made Carvajal look, he finally admitted that he was "generally aware" of the problems at USP Atlanta. But he had no response when Ossoff put an exclamation point on the admission and said, "[Yet] you took no action, and the buck stops with you."
"Is the Bureau of Prisons able to keep female detainees safe from sexual abuse by staff?" Ossoff asked.
Carvajal insisted that the BOP is able to—and does keep women safe—from sexual abuse, despite all the evidence to the contrary.

The Associated Press published an investigation in February into a low-security prison in Dublin, California, where sexual abuse by correctional officers and even the warden is rampant. It was commonly referred to by prisoners and staff as the "rape club." Those who speak up, whether they are prisoners or staff, were punished for speaking up.
After Ossoff confronted Carvajal with this story, the BOP director referred to an ongoing investigation and insisted when the BOP becomes aware of something as horrific as that they do something about it. He also said, "I do not know that anyone calls it a rape club."

Without whistleblowers who are willing to testify before Congress or talk to media outlets like the Associated Press, nothing would fundamentally change at any facility. The most corrupt prisons like USP Atlanta would never have to even pretend to care about addressing deep-seated corruption.

Despite several scandals during Carvajal's watch, he was allowed to stay in the position until August 2. Colette S. Peters will take over as BOP director on that date.

Kevin Ring, the director of Families Against Mandatory Minimums (FAMM), which is committed to reducing incarceration, declared, "Colette Peters is walking into a dumpster fire. From sexual violence and medical neglect to understaffing and years-long lockdowns, the BOP's leadership has allowed a humanitarian crisis to develop on its watch. Families with incarcerated loved ones have been begging for change."

Somehow, as Ring acknowledged, the BOP managed to become more secretive and unaccountable on Carvajal's watch. It became even more cruel to prisoners and their families during the first year of the COVID-19 pandemic.
Peters is coming from the Oregon Department of Corrections (ODOC), where she has been director since 2012 and overseen 12 state prisons. Staff sexual abuse at women's prisons in Oregon has been a part of business as usual during her time as ODOC director.