Bureau of Prisons
New Research Examines Restrictions On Incarcerated Journalists In US Prisons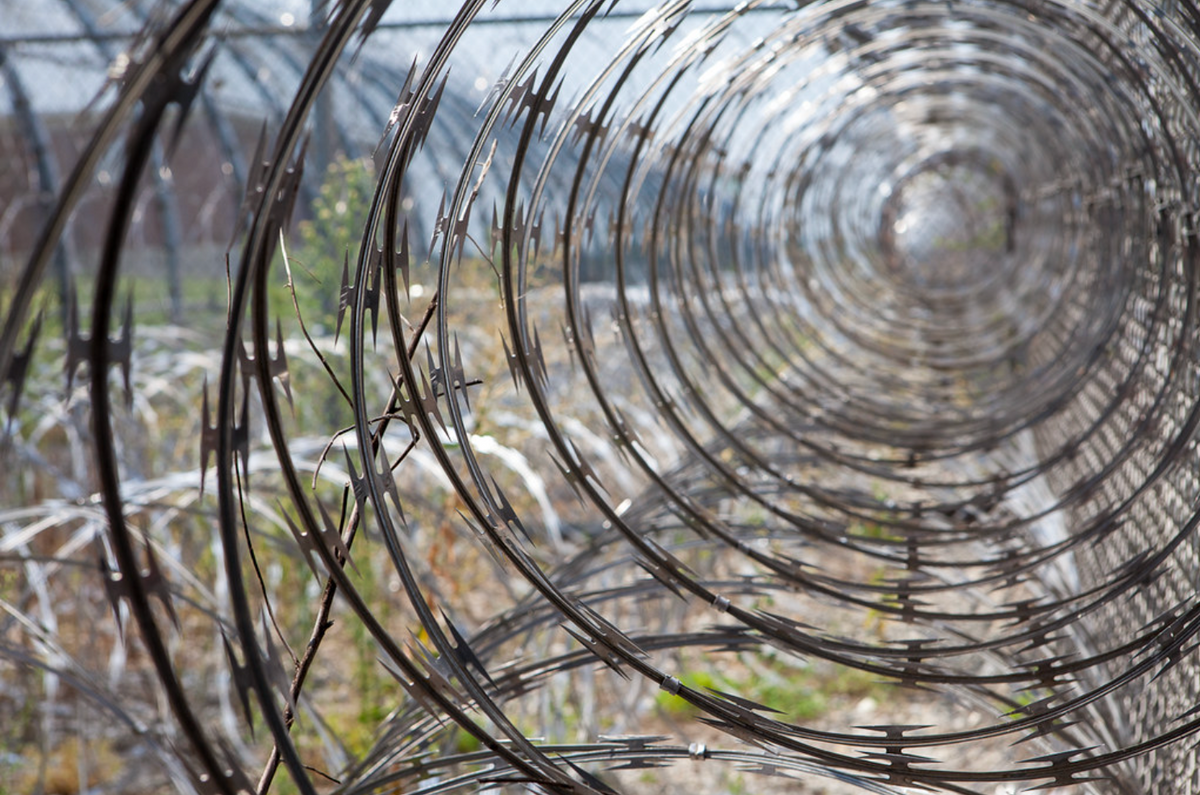 A briefing from the Prison Policy Initiative documents many of the restrictions that prisons in the United States impose to prevent journalism from incarcerated individuals.

Fourteen states—Alabama, Florida, Georgia, Michigan, Minnesota, Missouri, Nevada, New Hampshire, New Mexico, New York, North Carolina, North Dakota, Oklahoma, and Virginia—have a "total ban on business and compensation." That means they do not allow incarcerated journalists or writers to receive payment for their work.
The United States government's Federal Bureau of Prisons has what is described as an "explicit ban on journalism." Incarcerated individuals are not permitted to write anything for a media organization, which clearly undermines free speech rights and the right to freedom of the press in the U.S. Constitution.

Incarcerated whistleblowers, like Reality Winner or Daniel Hale, who is completing a 45-month sentence in a Communications Management Unit (CMU), have faced retaliation for sharing statements with the news media.

CIA whistleblower John Kiriakou managed to sidestep restrictions on federal prisoners when he wrote his "Letters from Loretto" from a correctional institution in Loretto, Pennsylvania. This author was proud to stand up for the right to freedom of expression and publish those letters at Firedoglake. (The letters live on at Shadowproof.)

Brian Nam-Sonenstein, a senior editor and researcher at the Prison Policy Initiative (who also co-founded Shadowproof with this author), compiled the briefing, which built on a study already completed by the Prison Journalism Project.

Sifting through handbooks, prison policies, and laws that govern state and federal prisons, Nam-Sonenstein found that "while explicit bans on prison journalism are rare, a web of complex and vague policies make the practice extremely difficult and sometimes risky."
As noted in the briefing, on June 6, the New York Department of Corrections and Community Supervision proposed a "directive" that would have blocked incarcerated journalists and artists from publishing their work. But after New York Focus called attention to the ban, officials responded to the backlash and rescinded the policy.

Nineteen U.S. states have partial bans on business and compensation: Alaska, Colorado, Illinois, Indiana, Iowa, Kansas, Maine, Massachusetts, Montana, Nebraska, New Jersey, Ohio, Oregon, South Carolina, South Dakota, Texas, Utah, Washington, and Wisconsin.

With the exception of four states (Arkansas, Georgia, Michigan, and Texas), all other states "maintain the right to read and censor communications with the media. These policies are broadly explained as important to maintaining 'security and order'—a vague justification left to the discretion of prison officials."
"For as long as there have been prisons, the public has benefited greatly from the work of incarcerated journalists and sources," Nam-Sonenstein contends. "Much of what is known about incarceration comes from people who have been on the inside and have told their stories at great personal risk."

Indeed, the risk that Kiriakou was willing to take in prison significantly improved my expertise on how the U.S. government manages prisoners who are convicted of Espionage Act charges and related offenses.

Shadowproof has routinely supported efforts to ensure that well-established media publications feature the work of incarcerated journalists or writers.

"Prison journalism affirms some of our most basic democratic principles—the exercise of speech free from government influence—and is an essential check on the extreme power these institutions wield over life and death," Nam-Sonenstein concludes. "It's also a potent reminder of the agency and desires of incarcerated people, which are so easily dismissed because they are often largely out of view."