Credit Suisse
Whistleblower Exposes Credit Suisse's Bankrolling of Spy Chiefs Involved In CIA Torture
A major global journalism project called "Suisse Secrets" revealed the names of criminals and corrupt government officials who had Credit Suisse accounts, including spy agency chiefs implicated in the CIA's torture program.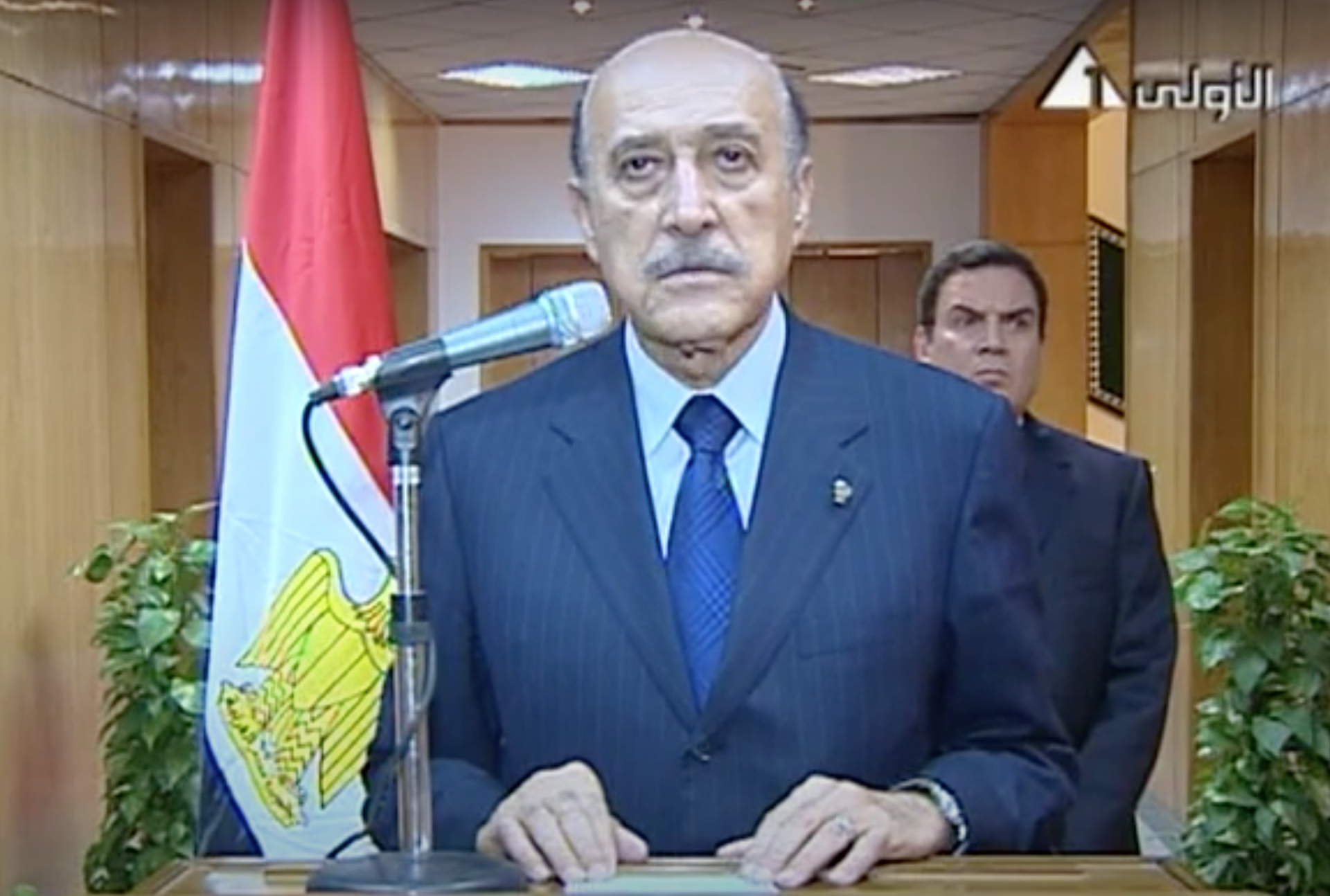 Over a year ago, a whistleblower provided Credit Suisse bank account data to the German newspaper Süddeutsche Zeitung from over 18,000 accounts, which belong to foreign customers.
The German newspaper shared the data with the Organized Crime and Corruption Reporting Project (OCCRP), which brought in media partners from all over the world to investigate and verify the data.

Now, in a major global journalism project called "Suisse Secrets," OCCRP and several media organizations have revealed the names of criminals and corrupt government officials who had Credit Suisse accounts, including spy agency chiefs implicated in torture and rendition during the "war on terrorism."

Switzerland has a strict bank secrecy law, which allows the Swiss government to harshly punish whistleblowers who leak banking data containing alleged evidence of corruption. Swiss banks also enjoy a law that enables authorities to prosecute journalists for publishing, or even possessing, banking data.
As such, the whistleblower remains anonymous, and not a single media organization in Switzerland participated in the "Suisse Secrets" project.

"I believe that Swiss banking secrecy laws are immoral," the "Suisse Secrets" whistleblower declared in a statement sent to Süddeutsche Zeitung. "The pretext of protecting financial privacy is merely a fig leaf covering the shameful role of Swiss banks as collaborators of tax evaders."

The whistleblower accused the Swiss legal system of enabling corruption and starving developing countries of "much-needed tax revenue. These countries are the ones that therefore suffer most from Switzerland's reverse-Robin-Hood stunt."

"Swiss legislators are responsible for enabling financial crimes, and by virtue of their direct democracy, the Swiss people have the power to do something about it."
One of the reports published by OCCRP, "Bank of Spies: Credit Suisse Catered to Global Intelligence Figures," detailed how the CIA and other United States intelligence agencies benefited from Credit Suisse's corruption.
The family of Omar Suleiman, who was the chief of Egypt's General Intelligence Service, had an account with Credit Suisse that held more than $68 million.
Suleiman was known to the U.S. for the brutal tactics he employed to keep the "domestic beasts at bay," as one diplomatic cable released by Chelsea Manning and published by WikiLeaks showed. Yet Suleiman was a trusted U.S. ally.
As OCCRP recounted, in February 2003, Suleiman's family had a Credit Suisse account opened. The U.S. was prepared to invade Iraq, and Secretary of State Colin Powell told the United Nations Security Council he had "evidence of Iraq's training of al Qaeda in chemical weaponry." The source of this claim was Ibn Sheikh al-Libi, who was tortured by Egyptian intelligence.

"Al-Libi, a Libyan, had been captured in Pakistan in 2001 before being rendered by the CIA to Egypt in 2003. He would confess, Egyptian handlers told him, because 'three thousand individuals had been in the chair before him,' and they had all done so. After being squashed inside a tiny box, Al-Libi would later say he told the Egyptians 'what they wanted to hear,' OCCRP noted.

Following the uprising against Egypt President Hosni Mubarak in 2011, Swiss authorities publicly claimed they would freeze accounts held by individuals linked to Mubarak and his regime. However, the Suleiman family's account was untouched.
Ghaleb Al-Qamish, who led the Yemen's Political Security Office (PSO), was described as Yemen President Ali Abdullah Saleh's "black box." In the country, he was "the most feared security official."

Credit Suisse allowed Qamish to open an account in 1999 that held $3.7 million by 2006.

"After 9/11, the CIA set up 'black sites' in allied countries around the world—secret prisons where terror suspects were held incommunicado," OCCRP recalled.

Qamish was a participant in the CIA rendition program, which involved millions of dollars lavished on officials like him for assisting the U.S. government in hosting black sites and performing torture against detainees.

Sa'ad Khair, the head of Jordan's General Intelligence Directorate (GID) from 2000 to 2005, was yet another U.S. ally, who "oversaw Jordan's role" in CIA renditions and torture.

His Credit Suisse account was opened in 2003, and it grew to $21.5 million before he died in 2009.
According to Human Rights Watch, at least 14 detainees were allegedly tortured while in the custody of Khair's GID between 2001 and 2003. He was a "proxy jailer" for the CIA, "holding prisoners that the CIA apparently wanted kept out of circulation." (Khair inspired the 2008 film directed by Ridley Scott called "Body of Lies.")

In the mid-1980s, General Akhtar Abdur Rahman helped the CIA funnel cash to jihadist groups in Afghanistan, who fought the Soviet Union. He was the leader of Pakistan's Inter-Services Intelligence group (ISI).

"It was around this time that Credit Suisse accounts were opened in the names of his three sons," OCCRP mentioned.
Saudi Arabia matched U.S. funds for the mujahideen beginning in the 1970s, and those funds were transferred to the CIA's Swiss bank account. Akhtar was the "end recipient." Over time, he embezzled millions.

"One of the two Akhtar family accounts at Credit Suisse — held jointly by Akhtar's sons Akbar, Ghazi, and Haroon — was opened on July 1, 1985, when the sons were in their late twenties and early thirties," according to OCCRP. "That same year, U.S. President Ronald Reagan would raise concerns about where the money intended for the mujahideen was going."

"By 2003, this account was worth at least five million Swiss francs ($3.7 million at the time). A second account, opened in January 1986 in Akbar's name alone, was worth more than 9 million Swiss francs by November 2010 ($9.2 million at the time)."

Spy agency officials are typically treated by banks as "politically exposed persons." A Swiss compliance expert told OCCRP they are "far too risky" since they have a "great deal of power, questionable connections, and very opaque sources of money."
***
Beyond the stories on spies, OCCRP published a report on Credit Suisse's role in backing a Zimbabwean fraudster, which enabled President Robert Mugabe's violent crackdown during the 2008 election in Zimbabwe. They also uncovered the role a Credit Suisse account held by the Guta family in Ukraine contributed to the destruction of a Ukrainian agriculture firm.
A report from The Guardian further exposed how King Abdullah of Jordan owned at least six Credit Suisse accounts for "hoarding" his wealth.

The bank secrecy law in Switzerland is designed to prevent the public from learning that Credit Suisse routinely engages in corrupt acts, like allowing CIA-backed  torturers and arms dealers to maintain accounts worth millions of dollars.

It has existed in some form since 1934, when the Banking Act was passed. Bank employees in Switzerland were threatened with jail if they disclosed "confidential customer information."
The 2008 economic collapse was an opportunity to unravel this bank secrecy law, however, the law survived. In fact, the maximum sentence for violating the law increased from six months to three years.

"This law is a massive restriction of press freedom in Switzerland," said Arthur Rutishauser, a chief editor for Tamedia, a Swiss media outlet which declined to participate in the "Suisse Leaks" project. "It only serves to censor and intimidate the media."
Jeffrey Neiman, a U.S. lawyer who represents Credit Suisse whistleblowers, told OCCRP, the law "seems like a law from the 1800s. That law demonizes those who come forward with good information to expose corruption."