Press Freedom
The D-Notice: A Very British Way Of Censoring The Press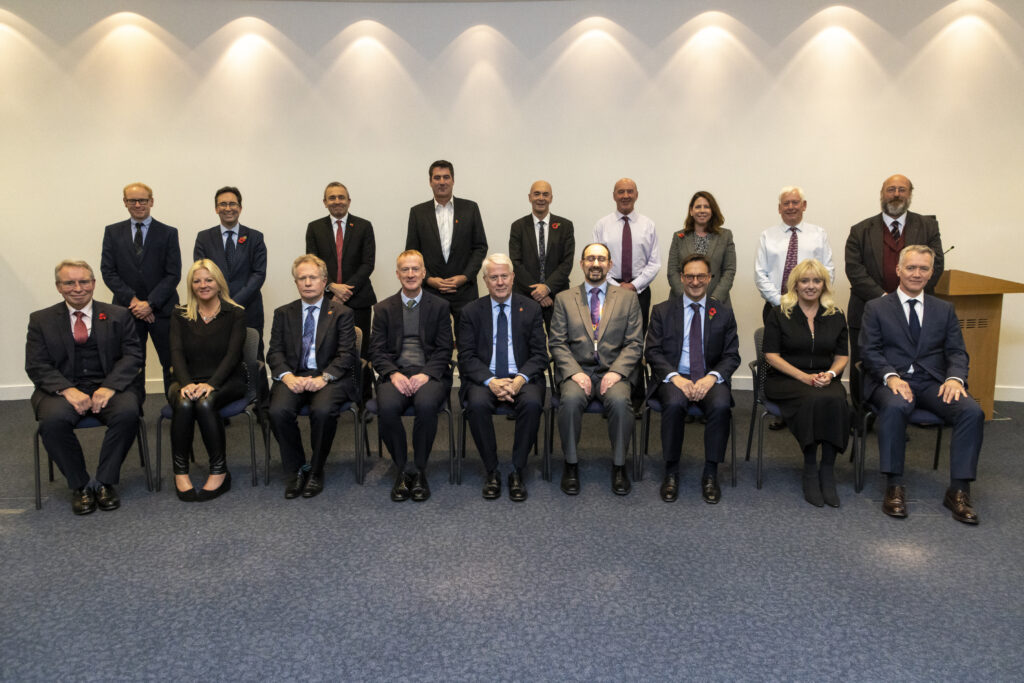 This article was funded by paid subscribers of The Dissenter Newsletter. Become a monthly subscriber to help us continue our independent journalism.

On April 20, a British judge approved the extradition of Wikileaks founder Julian Assange to the U.S., to face trial under the Espionage Act. Home Secretary Priti Patel will now decide whether to sign off on the decision.
Rights groups and concerned citizens the world over have urged Patel to halt the extradition, on the grounds that Washington's case against Assange amounts to the criminalization of entirely legitimate journalistic activities, and puts global press freedom at risk.
Such entreaties are likely to fall on deaf ears. A striking feature of both the January 2021 ruling on Assange's extradition, as well as the judgement on Washington's appeal, was that considerations of press freedom did not factor into the court's considerations at all.
District Judge Vanessa Baraitser accepted the evidence underlying each US charge at face value, while the High Court of Justice dismissed any suggestion that Assange's extradition would be "unjust."
This troubling oversight may be symptomatic of Britain's culture of state secrecy, arguably the most intensive and draconian in the Western world—and why it must be presumed Patel will rubber stamp Assange's extradition come May.
Introducing the DSMA
Little known and rarely discussed by the media establishment, Britain has for decades maintained the highly secretive Defense and Security Media Advisory (DSMA) Committee, which imposes a very British form of censorship on the press. It decides which subjects and events can be reported on, and how, in a chivalrous yet fundamentally dishonest manner.
The DSMA Committee is a Defense Ministry-run body composed of representatives of the security services, military veterans, high ranking government officials, press association chiefs, senior editors, and journalists, which meets every six months.

According to Declassified UK, representatives from the broadcasters ITV, BBC, and Sky News are part of the committee. "The managing editor of the Times and Sunday Times and the deputy editor of the Telegraph" are present as well.
Often the Committee issues D-notices as an official request to journalists not to publish or broadcast particular information on subjects related to national security, or ask for the removal of certain details from reporting on supposedly sensitive topics.
As of 2017, there are five standing notices, concerning: military operations, plans and capabilities; nuclear and non-nuclear weapon systems and equipment; military counter-terrorist forces, special forces and intelligence agency operations, activities and communication methods and techniques; physical property and assets; personnel and their families who work in sensitive positions.
If the secretary of the Committee believes a story will soon be published, or has been published, which falls under one or more of those five areas, emails are dispatched to the editors of all mainstream publications, typically marked "private and confidential: not for publication, broadcast or use on social media."

The DSMA goes out of its way to prevent publicity of D-notices related to alleged breaches.
Minutes of the most recent DSMA Committee meeting, in November 2021 indicated from May to November, its secretariat received 78 inquiries and requests for advice, a 44 percent increase over the previous period. The total was "only slightly below the 10-year historical average" of 88.

No D-notices were issued, and the document cited three "good examples" of the system "working well in practice" over this period, including stories concerning military operations, "the inadvertent online disclosure of sensitive procurement documents," and the " loss of classified documents."
The minutes also noted that media representatives on the Committee "highlighted the importance of journalists and editors asking searching questions themselves about the implications of what is published."
Presumably, the mainstream press reached out for advice on these subjects en masse, and they were left alone after showing compliance.
Seek The DSMA's Advice—Or Else
Letters from the DSMA Committee typically conclude with polite questions such as, "May I ask you to seek my advice before doing so?" This civility belies a sinister paradox at the system's core.

On paper, this may seem advisory, and journalists are not legally obligated to comply with the Committee's requests to solicit guidance before publishing a story or keep certain information secret. Yet reporters are well aware that if they do not comply they could be prosecuted under the Official Secrets Act.

If not, they may at least be blacklisted or lose access to on- and off-the-record briefings, interviews, and privileged information from officials.
There are very few examples of a D-notice ever being broken, and letters are rarely sent. Between 1997 and 2008, the Committee wrote to news outlets on only 30 occasions.
A palpable example of the system's effectiveness came in November 2010, when a D-notice was issued following WikiLeaks' initial releases of US State Department cables.
It warned publicizing the files "might trigger violent local reactions" against British citizens "working or living in volatile regions."

Clearly, the implication was journalists who dared publish anything on the explosive material could have blood on their hands. The overwhelming majority of the British media resultantly ignored the cables.
Consulting the DSMA 'Every Working Day'
The body's operation has a chilling effect on British journalists.

According to figures cited in Ian Cobain's 2016 book The History Thieves, the Committee estimates 80-90 percent of stories journalists suspect could reference material subject to one of the five D-notices are voluntarily submitted for official examination in advance of publication.
The DSMA Committee vice chair has boasted, "On average a journalist consults the secretariat every working day."

Few, if any Brits, are aware of this perverse state of affairs, let alone that it results in the overwhelming majority of media coverage of national security issues being bowdlerized and dictated directly by government decree.
Still, there are rare examples of journalists and editors not coordinating with the Committee in advance of publishing stories.
The most significant example involved The Guardian's 2013 series of articles based on sensitive documents shared by NSA whistleblower Edward Snowden, which exposed the excesses of the secret "Five Eyes" global spying network led by Washington and London.
On June 7, 2013, the day after The Guardian's first reports, the Committee sent a D-notice to newspaper editors, stating that while its guidelines hadn't been breached, intelligence services were "concerned that further developments of this same theme" could compromise national security. So it was that the Snowden revelations were largely ignored by Britain's media, with most outlets not mentioning the seismic disclosures at all.
The Committee also undertook considerable efforts to cultivate and neutralize The Guardian. In July that year, at the precise moment GCHQ technicians watched as laptops containing the Snowden files were ritualistically destroyed, the outlet solicited Committee advice on the documents and subsequently declined to publish certain information contained therein.
Such engagement steadily increased over the year, culminating in Guardian deputy editor Paul Johnson, who led the symbolic laptop destruction, being appointed to the DSMA Committee.
Three years later, the outlet's investigative team was dissolved, and Guardian coverage of military, security and intelligence issues declined precipitously. In fact, presently, many key national security correspondents at the Guardian have little background in the field.

Declassified UK received an email in February 2022 from retired Navy Captain Jon Perkins, who is a deputy secretary of the DSMA Committee. It asked the media organization to remove the name of Lieutenant Colonel 'Sid' Purser, a British senior military adviser, from their coverage of British support for the dictatorship in Cameroon.

"The publication of that name…jeopardizes the personal safety of the officer and indeed may also compromise his family," Perkins claimed. "The detail thus runs contrary to the terms of DSMA Notice 5 (Sensitive Personal Information). May I therefore request that you remove the name from the article, perhaps instead [refer] to 'a British Officer'?"

Like previous DSMA requests, the email seemed very polite, yet for Declassified UK it was confusing. Was this an informal request or a more formal notice?  
Mark Curtis, editor for Declassified UK, said the outlet refused to remove Purser's name.

Declassified UK published a report on Cameroon two weeks prior "that revealed for the first time details of how the British military is propping up its repressive regime, run by Paul Biya, Africa's oldest dictator, who has ruled with an iron fist since 1982. He turned 89 on Sunday."

"Our chief reporter Phil Miller found that not only is Britain training Biya's military, which is accused of torture and executions, but that a UK special forces officer has even drawn up a "crisis management" doctrine for the dictator," Curtis added.
In 2020, a member of the Defense Ministry's press office proposed that Declassified UK be "put on a list of organizations the department would not engage with."  (Eventually, the Defense Ministry issued an apology.)
An 'Urgent' Warning To Editors
The apparent nerve agent poisoning of former double agent Sergei Skripal and his daughter Yulia in the English city of Salisbury on March 4, 2018, provides another example of the Committee's function.

Two days later, Russian news outlet Meduza published an article outlining Skripal's spy history, and that of his MI6 recruiter and handler Pablo Miller. It mentioned that Miller's LinkedIn account indicated he too resided in Salisbury.
Miller deleted that incriminating profile, but on March 7, The Daily Telegraph revealed he was now working for Orbis Intelligence, the notorious private security firm led by former MI6 spy Christopher Steele, who authored the widely discredited Trump-Russia dossier.
Despite the publication voluntarily declining to name Miller, within hours the DSMA Secretary issued yet another "urgent" missive warning editors against revealing identities of British security and intelligence personnel. It urged media to consult the Committee if they were "currently considering publication of such material."
The following day, BBC News' Gordon Corera and the Guardian's Luke Harding, known national security stenographers, took to Twitter and issued firm denials that Miller ever worked for Orbis. They also alleged - based on anonymous sources—that there was no link whatsoever between Skripal and Steele. (Harding wildly claimed Google results attesting to such a connection were the product of nefarious search engine manipulation.)
The Daily Telegraph eventually published an article disavowing their previous report as the product of a "black ops attempt" by Russian intelligence to cast doubt on the Steele dossier, quoting "well-placed sources," who "suspected" the LinkedIn profile to which it had originally referred—"if it ever properly existed at all"—was created by Russian military intelligence.
A System For Suppressing Journalism
The rise of the internet has posed significant problems for the DSMA system. After all, it is incredibly difficult if not impossible for London to prevent publications and journalists outside the country from releasing information the British government does not want in the public domain.
This may at least partially account for why British authorities are planning to greatly expand their ability to jail whistleblowers, leakers, and journalists.
As covered by The Dissenter on February 9, British officials are working to expand the Official Secrets Acts to mirror the Orwellian nature of the US Espionage Act.
The legislation presently means any "crown servant" (government, employee, or contractor) who releases classified information to anyone else—or newspapers or journalists who publish secrets leaked to them by such individuals—may be jailed for up to two years.
Neither leakers nor publishers are afforded any "public interest" defense, and sentences may subsequently be increased if a judge finds initial penalties were insufficiently severe.
The law is a key reason why leaks from British security or intelligence agencies, or even government departments, are rare. In fact, when leaks occur, they typically come from agencies which want the information to be public for some political or deceitful reason.
This mephitic push is all the more ominous given how the DSMA Committee and its D-notice system already serve as a devastatingly successful mechanism for suppressing journalism.
The minutes from November 2021 showed that operations of the Metropolitan Police's counterterrorism directorate would soon be covered by the system. This means local journalists, often first on the scene at terrorist incidents and "less likely to be familiar with the standing notices," will be targets of "outreach."
"Media side members might be able to contribute here," the minutes noted, indicating journalists and editors are to be called upon to actively assist the Committee in stemming the flow of inconvenient truths and damaging facts across the media.

The British public is unaware of the role played by the DSMA Committee in discouraging news outlets from pursuing stories related to Washington's vilification of Julian Assange. But for an unprecedented case providing clear headline-fodder, media coverage has been notably flaccid.
In June 2021, Stundin, an Icelandic biweekly newspaper, revealed that a superseding indictment against the WikiLeaks chief was based largely on the false testimony of a fraudster, diagnosed sociopath and convicted pedophile, who the FBI recruited to undermine the organization from within. Details came from an interview with the informant himself, but not a single British journalist covered it.
Three months later, Yahoo! News exposed the CIA's "secret war plans" to kidnap or even murder Assange in the event he escaped the Ecuadorian embassy in London. BBC News mentioned the bombshell exposé just one time — in its Somali-language section. The Guardian and Independent mentioned the story once, while all other British media ignored the reporting.

Many journalists in the British media are indifferent to Assange's suffering. Yet for those media professionals who recognize what is at stake, they operate under a system intent upon discouraging the kind of follow-up investigations that could unravel this egregious political prosecution.