Freedom Of Information Act
Secret Police: One Department In Virginia Is Trying To Hide The Names Of Most Officers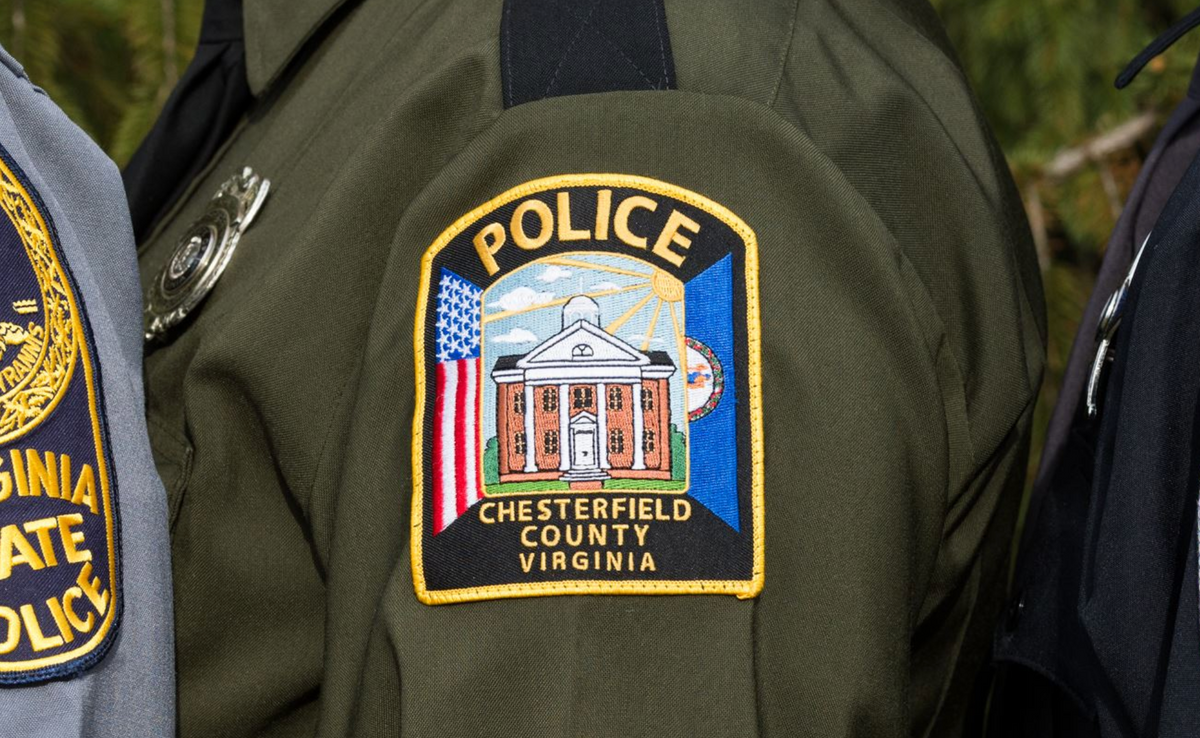 Support independent journalism on whistleblowers, secrecy, and press freedom-related issues. Become a subscriber of The Dissenter.
A police department in Virginia has twisted the state's freedom of information law to try and block the names of officers from being shared with OpenOversightVA, a group of volunteer researchers who maintain a statewide police transparency database.

On July 31, the Richmond Times-Dispatch reported that the Chesterfield County Police Department in central Virginia has refused to disclose "the names of all law enforcement under the rank of lieutenant" through an "untested legal rationale."

"At some point, any officer could go 'undercover,' therefore, the names of all officers of lieutenant rank and below qualify to be shielded under Virginia FOIA law which provides exemptions for undercover officers," the police department argued.

The move by the Chesterfield County Police Department is an example of how police, city, county, and state representatives, particularly in the southern United States, have conspired against transparency when it comes to requests for police records.
"In March," according to the Times-Dispatch, "Alice Minium, an activist who runs the website OpenOversightVa, requested a full list of the police department's payroll."

If the police department has its way, over 500 officers, including patrol officers, human resources staff, and new recruits, will be kept hidden from the public. (There are only about 530 officers in the department.)

Despite calls for police accountability in 2020 after Minneapolis police officer Derek Chauvin murdered George Floyd, a Florida appeals court backed further secrecy in April 2021.

State police departments had argued a law known as "Marsy's Law," which was intended to "protect the identity of crime victims," protected police "who are assaulted or threatened in an encounter that results in a deadly shoot or other incident."

Pamela Marsh, who was the president of Florida's First Amendment Foundation, said the "sweeping new exemption in Florida's public records laws" would prevent the "public and media watchdogs from looking for troubling patterns in the personnel files of police who use force on the job." (Transparency advocates await a decision from the Florida Supreme Court on an appeal.)

Also, the Arkansas Supreme Court ruled on February 3, 2022, that Arkansas State Police could hide photos of all troopers who do not work undercover from the public because releasing the photos "would effectively identify troopers who work undercover."
A lower court had ordered the release of photos, asserting that the photos were not exempt from the state's freedom of information law. However, similar to the argument deployed by the Chesterfield County Police Department, judges contended releasing photos might lead to the identification of undercover troopers by comparing them to "information from other sources, such as the state's transparency website that lists the names, salaries, and other identifying information of state employees."
Back in 2016, the Virginia state legislature advanced a bill to prevent the release of officers' names to the press and public. It was a rash response to a court decision that ordered the state of Virginia to "turn over the names and employment dates of thousands of law enforcement officials to the Virginian-Pilot."

The newspaper requested the names to identify "problem officers" who leave one department for a job at another department.
Though the legislation in Virginia never became law, it was part of a developing trend. The New Jersey state legislature considered a bill to keep the names of "state police detectives" concealed. In West Virginia, legislation was proposed to prevent the "contact information" of officers and their families from public disclosure.
Police unions have fought for many years to ensure individual officers who commit abusive acts are protected by the opaqueness of bureaucratic institutions. With uprisings in 2014 and 2020 against police and in support of Black lives, cops have played the victim to thwart accountability.
"The unfettered release of police personnel records will allow unstable people to target police officers and our families for harassment or worse," Patrick Lynch, then-head of the New York Police Department's union, told the Associated Press. "A dangerous cop-hater only needs a police officer's name linked to a few false or frivolous complaints, to be inspired to commit violence."
Lynch, who retired as union president at the end of June, has repeatedly maintained that people who protest police are far more violent than those officers implicated in incidents of violence.
Officer complaint files may be released to the public, but numerous jurisdictions require a person to know the name of the officer if they wish to obtain a file. So as it becomes harder for police departments to conceal disciplinary records, cops have turned to secrecy around photos and the names of officers to undermine efforts by the press and public to hold police accountable.
Just consider this glaring secrecy abuse that occurred in the state of South Carolina in 2015. The Associated Press reported that Gregory McDaniel was sleeping when he was shot twice by officers from the Fairfield County Police Department. Police were engaged in a drug raid.
Nearly three years later, police still refused to release the name of the officer who cost McDaniel a kidney.

McDaniel's attorney spoke to the Associated Press:
If McDaniel—who is awaiting trial on a cocaine trafficking charge from the raid—sues only the three sheriff's offices that sent deputies that day, he can only recover $300,000 under state law, attorney Robert Phillips said. However, if McDaniel sues the individual officers for federal civil rights violations, there would be no cap on the award—likely being paid by liability insurance but that lawsuit must be filed within three years of the shooting.
State laws governing records always weigh the interests of police. "Payroll data" for officers has apparently been one of the few documents that Virginians could easily obtain from police departments.

Should the Chesterfield County Police Department prevail in the courts, that will likely change—setting a precedent that would significantly increase police secrecy in Virginia. It also could inspire similar efforts throughout the United States to blow a hole in other states' freedom of information laws.