Environmental Protection Agency
EPA Conceals Text Messages From Allegedly Corrupt Official Who Whistleblowers Exposed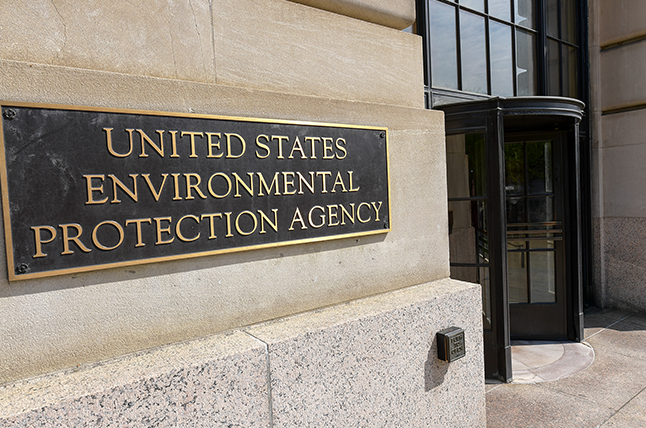 The following post is available to paid subscribers. Thanks for supporting The Dissenter Newsletter's whistleblower coverage.
After Environmental Protection Agency (EPA) whistleblowers named senior EPA official Tala Henry as one of the officials involved in tampering with the agency's assessments of toxic chemicals, Henry became the target of an inspector general investigation. She then resigned from the EPA in December after working for the agency for twenty-six years.

Public Employees for Environmental Responsibility (PEER) requested copies of Henry's text messages under the Freedom of Information Act (FOIA).

Now the EPA claims they are unable to provide the records to the group, which has represented several EPA whistleblowers that have challenged industry interference in the regulation of toxic chemicals.

On December 6, 2022, an EPA official stated, "EPA doesn't have the capability to retrieve the content of text messages," and denied PEER's records request, even though text messages have long been covered by FOIA. No additional details were provided.

PEER also called attention to a troubling "deprovisioning process" that the EPA's Washington, DC, headquarters and North Carolina Research Triangle offices adopted. EPA employees are allegedly wiping mobile devices before they turn in their devices and leave the agency. They are also erasing their phone data before obtaining a new phone.

"By shielding text messages, EPA opens a back channel for outside interests to surreptitiously influence public health decisions," declared Colleen Teubner, a litigation and policy attorney for PEER. "By law and EPA's own policies, text messages concerning official business are public records and must be made publicly accessible."

In 2021, four whistleblowers called attention to the EPA's Office of Chemical Safety and Pollution Prevention (OSCPP) and how they were subject to pressure from the chemical industry to tamper with risk assessments.
Public Employees for Environmental Responsibility (PEER) submitted information in August 2021 that documented how key EPA managers cycle between positions at the EPA and the chemical industry with "scant revolving door or conflict of interest scrutiny."
In March 2022, Sharon Lerner, who has reported extensively on the EPA whistleblowers and their revelations for the Intercept, called attention to three EPA officials, including Henry, who "played a significant role in pressuring scientists to downplay the risks posed" by certain toxic chemicals.

Henry was the "deputy director for programs in the agency's Office of Pollution Prevention and Toxics (OPPT), which includes a division that reviews "new chemicals." Iris Camacho was a "branch chief" responsible for chemical assessments in a "division of the same office." Todd Stedeford was an "attorney and toxicologist, served as a senior science adviser" in the EPA's OPPT until May 2021, when he left to work at Bergeson & Campbell and help chemical companies circumvent the oversight of regulators.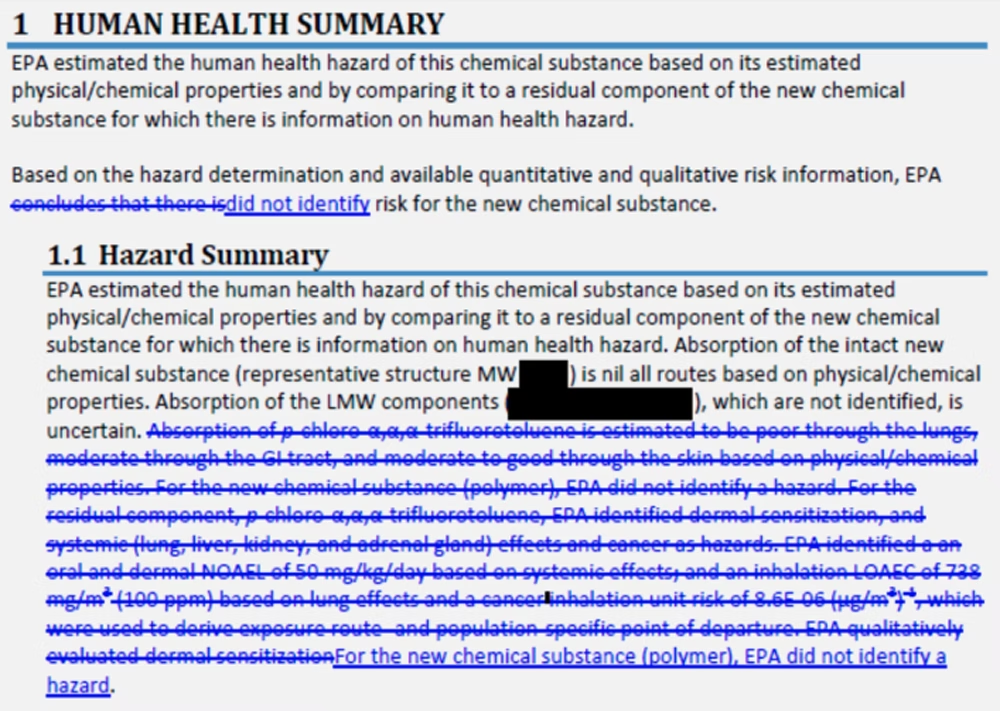 One EPA draft assessment of "a paint containing PCBTF, a chemical that has been shown to cause cancer," identified clear health hazards. Whistleblowers alleged that Henry had details about "specific health risks" removed from the assessment and then falsely added, "EPA did not identify a hazard."
According to PEER, the chemical industry's lobbying largely occurs over text messages. "The sheer volume of text messaging is striking." But the EPA has shielded officials from accountability by withholding key information from the public.

"For example, one manager who has since returned to industry logged 1,719 texts over a little more than a two-year period, but EPA would produce only the area codes for all these messages," PEER shared.

The potential destruction of text messages and secrecy around the content of text messages would have been a scandal under Andrew Wheeler or Scott Pruitt (both EPA administrators under President Donald Trump). However, because EPA administrator Michael S. Regan does not have the kind of industry ties that Wheeler or Pruitt had, which screamed conflicts of interest, there is no uproar under Biden.

Furthermore, Democrats are largely uninterested in holding executive branch agencies accountable when their political party is in control of this branch of government, and Republicans generally believe industries should decide how they want to regulate chemicals, pollution, or waste that poses a hazard to human health.

The Toxic Substances Control Act (TSCA), which was signed into law in 2016, expanded the EPA's responsibility to complete chemical assessments. Yet under Trump, numerous scientists left the EPA and Biden has not reversed this significant problem.

Not a single new chemical has been denied approval since the 2016 law was adopted.
Richard Denison, a lead senior scientist with the Environmental Defense Fund, previously asserted, "It has been years since EPA has imposed a single testing requirement on any company applying to bring a new chemical to market."
"EPA should be capturing and retaining all of this text traffic, especially interactions with industry and other outside parties," said Kyla Bennett, a science policy director for PEER and a former EPA scientist and attorney.

Bennett concluded, "Without a strong dose of sunlight, this corpuscle of corruption will continue afflicting EPA and endangering public health."