Julian Assange
Politicians In UK, Australia, Brazil, and Mexico Demand US Drop Charges Against Assange On Fourth Anniversary Of His Arrest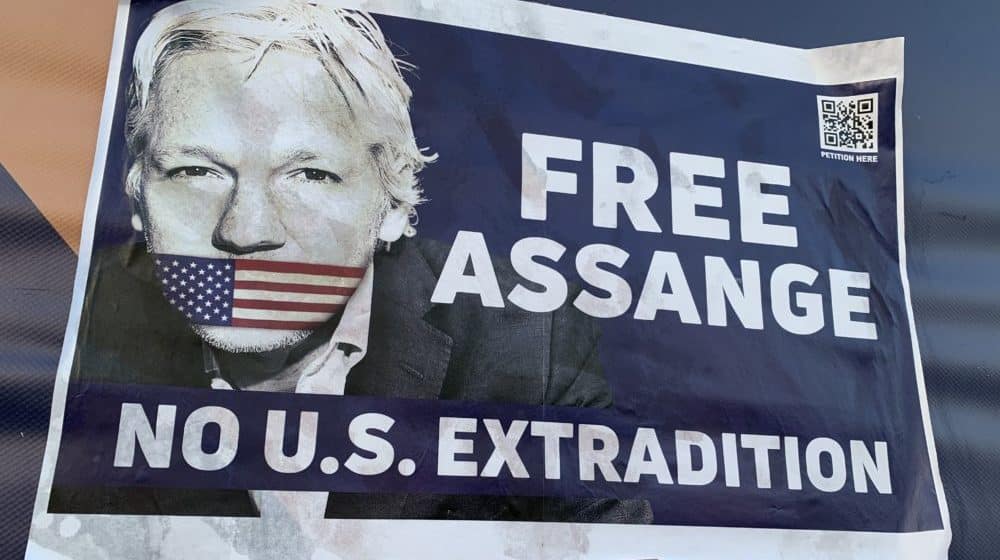 The following article was funded by paid subscribers of The Dissenter. Support independent journalism on whistleblowers and press freedom and become a paid subscriber.

Elected politicians in Australia, Brazil, Mexico, and the United Kingdom signed on to letters to United States Attorney General Merrick Garland demanding that the Justice Department drop the charges against WikiLeaks founder Julian Assange.

A letter of opposition signed by four members of the U.S. House of Representatives, including Representative Rashida Tlaib, who initiated the letter, was prepared. However, it had not yet been sent to Garland at the time of publication.

The letters were timed to mark the fourth anniversary of Assange's arrest and detention.

On April 11, 2019, Ecuador President Lenin Moreno expelled Assange from the country's London embassy. British police dragged him out of the embassy and took him in a van to Belmarsh high-security prison, where he has been detained without bail ever since.

That same day the U.S. Justice Department unsealed an indictment from December 2017 that charged Assange with conspiracy to commit a computer intrusion. In May 2019, prosecutors followed that charge with an indictment that contained 17 charges under the Espionage Act.

More than 30 members in the U.K.'s parliament declared, "We write to you as members of the UK Houses of Parliament to request that you end the extradition proceedings against Julian Assange."
"This threat of extradition follows a decision by the Trump Administration to bring charges against Mr Assange relating to his role as a journalist and publisher in publishing evidence of war crimes, corruption and human rights abuses."

The members of parliament noted the "chilling impact on journalism" that would occur and how the US government's "reputation on freedom of expression and the rule of law" is significantly undermined by the pursuit of this prosecution.

"We request that you take a stance to uphold the First Amendment of the US Constitution and drop the extradition proceedings to allow Mr Assange to return home to Australia," they added.
Assange, who is an Australian citizen, received support from 48 members of Australia's parliament.
"If the extradition request is approved, Australians will witness the deportation of one of our citizens from one AUKUS partner to another—our closest strategic ally—with Mr Assange facing the prospect of spending the rest of his life in prison," the Australian MPs wrote. "This would set a dangerous precedent for all global citizens, journalists, publishers, media organizations and the freedom of the press. It would also be needlessly damaging for the US as a world leader on freedom of expression and the rule of law."

The Australian parliamentary members made it clear that 88 percent of Australians either support or do not oppose calls for Assange to be "brought back to Australia."

"A clear majority of Australians consider that this matter has gone on for far too long and must be brought to a close. We implore you to drop the extradition proceedings and allow Mr Assange to return home," they added.

Similarly, around 100 members of Brazil's parliament signed on to a letter urging the Justice Department to drop the charges and several parliamentarians in Mexico endorsed a letter as well.
Assange's wife Stella Assange marked the anniversary. "Our family has been robbed of four years together which we will never get back."

"He needs to come home. We need him home."

Julian and Stella have two kids, Gabriel and Max, and Julian has missed out on many of the moments that make it a joy to be a father—all because the U.S. government refuses to relent in its vindictive push to bring a journalist to trial.