Announcement
The Dissenter Newsletter Re-Launches
After a multiple week hiatus, The Dissenter Newsletter is finally re-launching and embarking on a new chapter.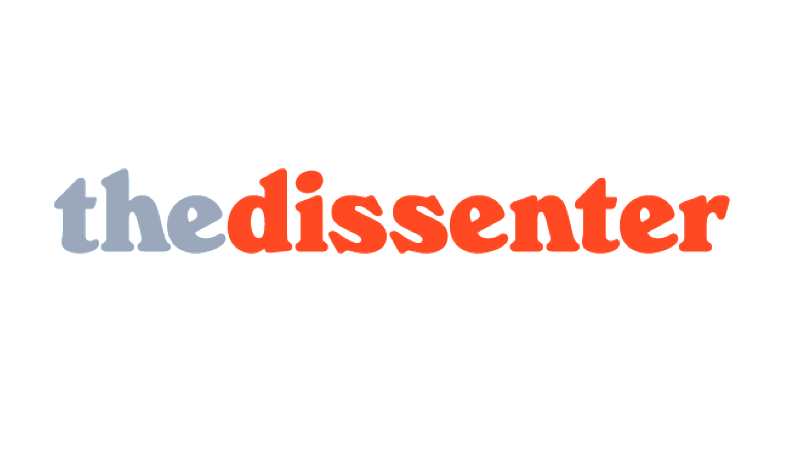 After a multiple week hiatus, The Dissenter Newsletter is finally re-launching and embarking on a new chapter.

Free and paid subscribers do not have to do anything. If you received this announcement in your inbox, you are subscribed. (But if you are reading this on our new website, become a subscriber now.)

The Dissenter initially launched in July 2020 on Substack. However, for previously stated reasons, the newsletter moved to Ghost, a nonprofit that builds open-source technology for journalism.

Much more of the funds raised from subscribers will now go to paying journalists and creating content for the newsletter. The newsletter will have its own domain without having to pay any platform an extra sum.

There is a lot of work that goes into producing, distributing, and operating a membership-driven newsletter. In order to make everything a bit easier, and improve the administration of this newsletter, Outpost, built by tech journalist Ryan Singel, has been incorporated for subscriber support and communication.

Special thanks to graphic designer Somerset Bean for developing the icon and logo for The Dissenter.

As a statement of principle, the first report will be from Mohamed Elmaazi, a journalist who has written for numerous publications including The Canary, Jacobin, The Electronic Intifada, and Open Democracy. Subscribers will receive it on Tuesday, June 8.

Mohamed covered the political case against Craig Murray, an ex-diplomat in the United Kingdom, before The Dissenter went on hiatus. Murray is appealing an eight-month prison sentence and conviction that has implications for press freedom, and Mohamed is covering the appeal for the newsletter.

The Dissenter has a decent base of subscribers to take the newsletter to the next level, but all of the above requires funds from hundreds, if not thousands, of subscribers like you.

For ten years, I have observed the increased criminalization of leaks to news media and documented the collateral damage incurred by whistleblowers. I have developed a following while tracking attacks on the freedom of speech of private and public sector employees, especially through the use of an arcane law known as the Espionage Act that was not regularly employed to prosecute leaks until the 2000s.

The Dissenter was started to expand coverage of these stark trends and promote whistleblowing as a human right.

It aims to establish a standard for coverage of whistleblowing stories that transcends the partisan and uninformed narratives, which typically define commentary and reporting by establishment news media pundits.

The newsletter highlights vulnerable individuals, who dare to dissent yet lack the resources necessary to defend themselves from retaliation. It also analyzes how powerful institutions use their authority to shield themselves from accountability and transparency.


Free subscribers will receive one to two posts from The Dissenter per week. Typically, it will be a guest contribution or a report on a major news development.

Premium subscribers ($5/month) will receive three to four posts per week, including quick hits on breaking news, analysis pieces, and any paid subscriber features that might be incorporated into the newsletter during the months ahead.

Those who contribute each month will be able to comment on posts. In the next several weeks, paid subscribers also will have access to an audio podcast version of the "Dissenter Weekly."

Please become a paid subscriber for $5/month or become an annual subscriber at a special rate of $50/year (The Dissenter Re-Launch Special).


For those who cannot contribute regularly, there is now a "Tip Jar" button for one-time donations.

This is hopefully the beginning of developing The Dissenter into more of a collaborative newsletter, one that harnesses the power of independent media to confront the culture of fear and impunity that permeates too much of our world.

We get the media that we deserve. If we do not fund media that recognizes the contributions of whistleblowers, then we will have a media that complicitly covers important cases in ways that protect access to officials in government, prioritizes funding from the wealthy and powerful, and enables corruption.

But if we fund media that acknowledges the risks and sacrifices of whistleblowers, we can move away from a status quo that grinds up far too many people of conscience.


Thank you for believing in the potential of The Dissenter Newsletter. With you, we will stand up for voices of dissent.

Best,
Kevin Gosztola
Editor