Environmental Defenders
'Stop Cop City' Forest Defenders Deserve To Be Protected Like Whistleblowers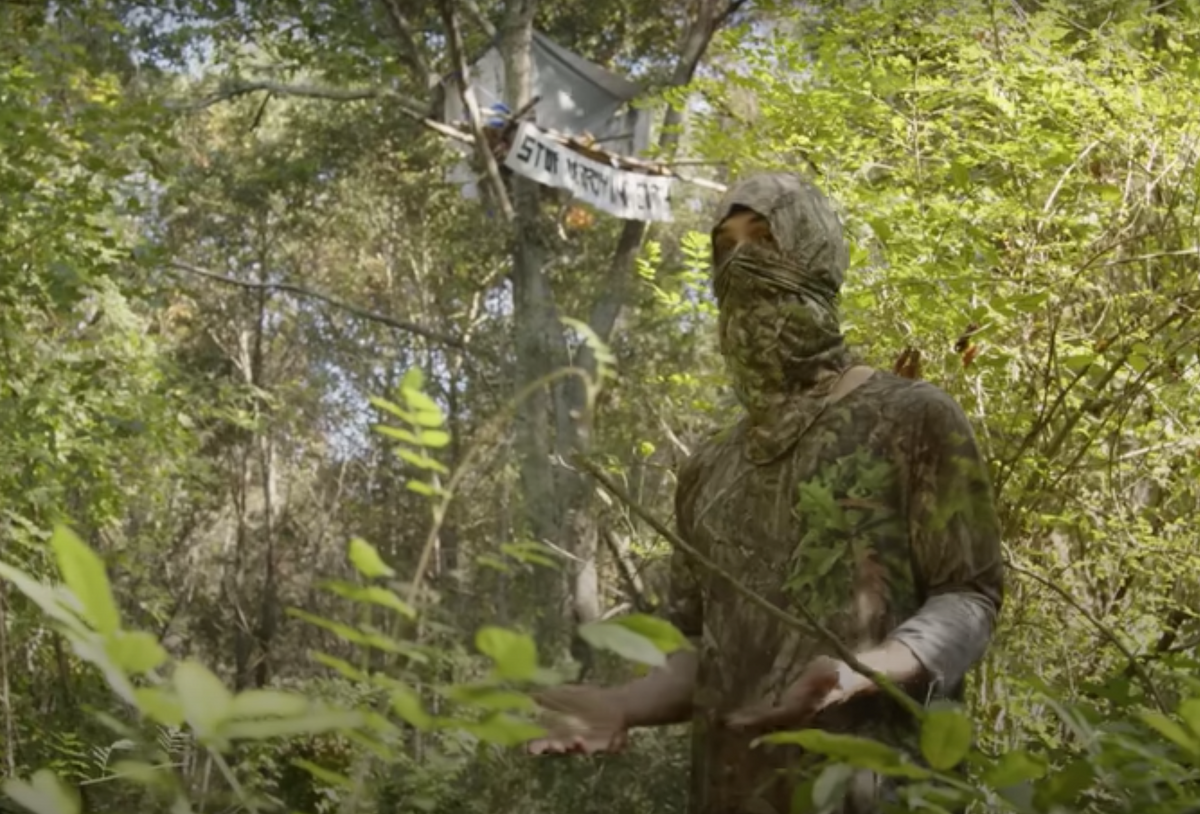 This article was funded by paid subscribers of The Dissenter Newsletter. Become a monthly paid subscriber to help us publish more articles from guest contributors.

Forest defenders in Atlanta opposing the construction of a "Cop City" deserve the same protections that many believe should be extended to whistleblowers. However, activists organized under the banner of "Defend The Atlanta Forest" have been criminalized as "domestic terrorists," and Manuel Esteban Paez Terán, a forest defender, was killed by police on January 18.
Over 1,300 climate and racial justice groups in the United States signed on to a letter demanding an independent investigation into the killing of Terán, who was known as Tortuguita. They also called for Atlanta Mayor Andre Dickens to resign since he has not condemned the death.

In spite of the violence, Dickens and area officials announced on January 31 that a construction permit will be issued for the "Atlanta Public Safety Training Center"—a police training compound expected to cost at least $90 million.
Two-thirds of the project is likely to be paid for by donors to the Atlanta Police Foundation.

According to 11Alive, a local news organization in Atlanta, the foundation's board is "filled with executives from nearly all of Atlanta's big-name companies like Delta, Waffle House, the Home Depot, Georgia Pacific, Equifax, Carter, Accenture, Wells Fargo and UPS, among others. It reads like a 'who's-who' of corporate Atlanta."
It is alarmingly common for environmental defenders to be extrajudicially killed in countries in the Global South. Over 1,700 defenders have been killed since 2012, with Brazil, Colombia, and the Philippines being the most dangerous countries for defenders.

Terán's death was a shock to American climate activists because police do not typically kill such activists in the United States.

Global Witness has spent more than a decade documenting the deaths of defenders like Tortuguita. The organization contends that governments must "create a safe environment for defenders" by expanding laws to protect them just as they have done to protect whistleblowers. "Where such laws do not exist, new frameworks must be established."

The organization further recommends that legislation criminalizing defenders "should be declared null and void," and governments should protect not only defenders' rights to life, liberty and freedom of expression but also Indigenous peoples' rights to their livelihood and culture as well.
"Defend The Atlanta Forest" has had a presence in the Weelaunee (or South River) Forest since late 2021, where the city of Atlanta plans to build a training compound for police. The forest is one of the largest urban forests in the southeastern United States.

Prior to city approval, a coalition of groups led by the Sierra Club of Georgia sent a letter in 2021 that expressed their opposition to the project formally known as the "Atlanta Public Safety Training Center."

"Atlanta is known as the city in a forest, but the South River Forest is under threat of continued disinvestment in Southeast Atlanta," the letter warned. "The city's tree canopy, which is the most extensive of any metropolitan area in the United States and a city treasure, is our best hope for resilience against the worst impacts of climate change."

"The proposed development in the South River Forest, while slated for a fraction of the total acreage of the forest, will be devastating for the ecological community. Fragmentation of the South River Forest will leave the surrounding areas susceptible to stormwater flooding, which is Atlanta's top natural disaster, continually increasing in intensity due to climate change," the letter further stated.

During 17 hours of public comment, the city council in Atlanta heard residents' views on plans for a training compound. Seventy percent of comments received expressed opposition to the project, but the project was still approved by the city council.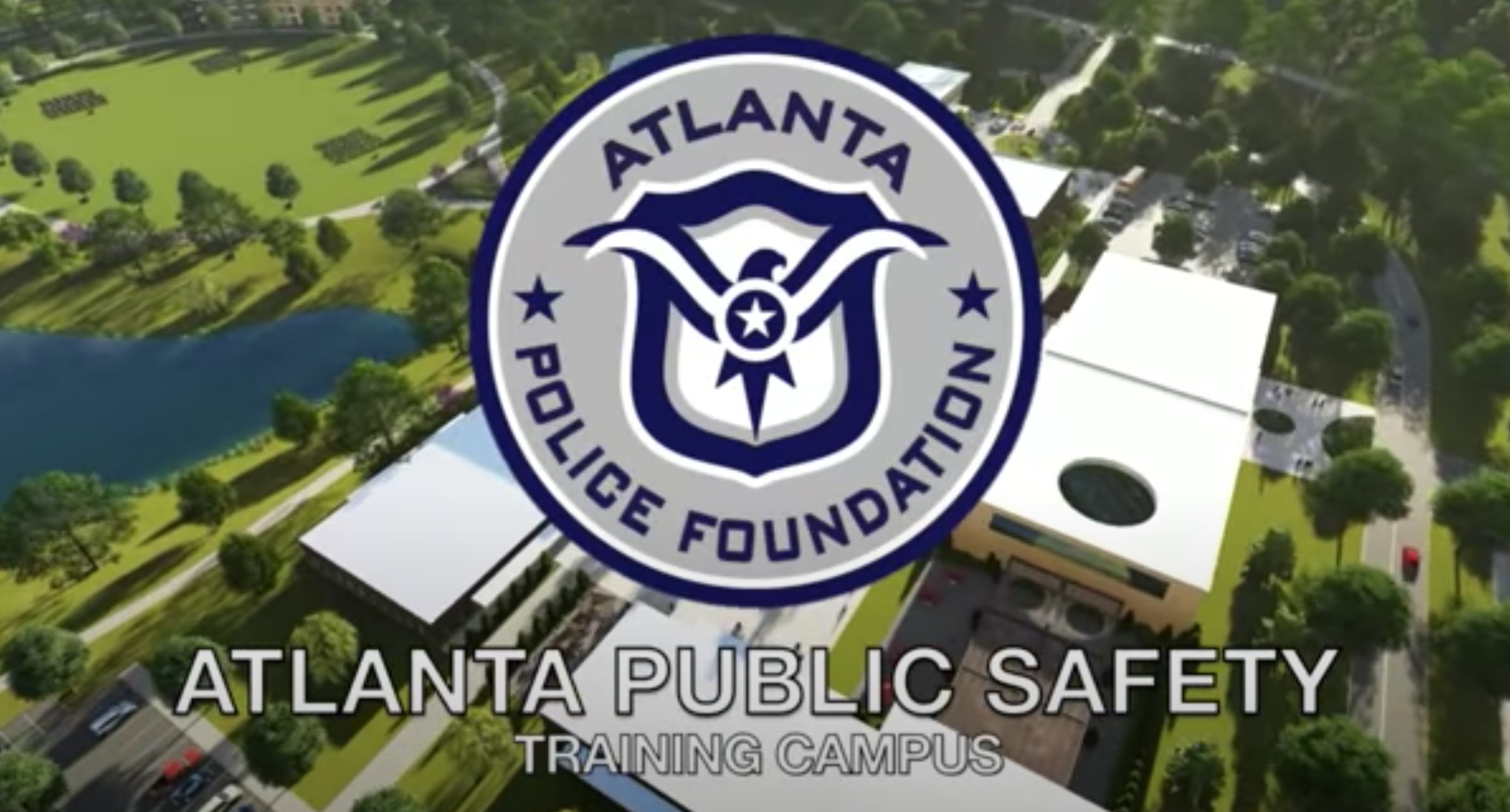 Embracing A Framework That Criminalizes Environmental Defenders As 'Terrorists'
Rather than scrap construction of a police training compound in the forest and ensure that the rights of defenders are protected, Mayor Dickens and other city officials have embraced domestic terrorism charges against individuals who primarily are not from the Atlanta area as a means of suppressing resistance.

Atlanta officials have followed the time-honored tradition of blaming "outside agitators" for violence when it is police who have incited violence through their aggressive acts against defenders.

Georgia Governor Brian Kemp has labeled the activists occupying the forest "domestic terrorists" and deployed [PDF] up to 1,000 soldiers in the Georgia National Guard to arrest any defenders who are deemed to be engaged in unlawful assembly.

Since December, nineteen forest defenders have been charged with "domestic terrorism."

In 2017, Georgia rewrote the state's "domestic terrorism" law to cover individuals like Dylann Roof, who murdered nine Black worshippers in a church in Charleston, South Carolina. They also established a "Board of Homeland Security."

Georgia state senator Vincent Fort, who represented Atlanta, was one of several Democrats opposed to expanding the law. He warned that the law "could be used to target certain protest movements, such as Black Lives Matter."

Marlon Kautz of the Atlantas Solidarity Fund, which has provided legal support to those facing "domestic terrorism" charges, told the Associated Press, "These charges are purely being brought for the sake of putting activists in jail." Authorities intend to demonize the "movement in the public eye."

"When we see the authorities using the criminal justice system to chill speech and prevent activists from associating with the movement, that is a grave threat to democracy," Kautz added.

Police are known to lie. Most recently, US citizens observed how Memphis police lied about the violence that led to the death of Tyre Nichols, a 29 year-old Black man.

Among officers, they have a term for stretching the truth, including when prosecutors call them to the witness stand: "testilying."

One common lie, according to the New York Times, is that police "saw a gun in a suspect's hand or waistband when it was actually out of view." Even when surveillance cameras or body cameras capture the incident, officers still lie about what happened because the chance of being held accountable is slim.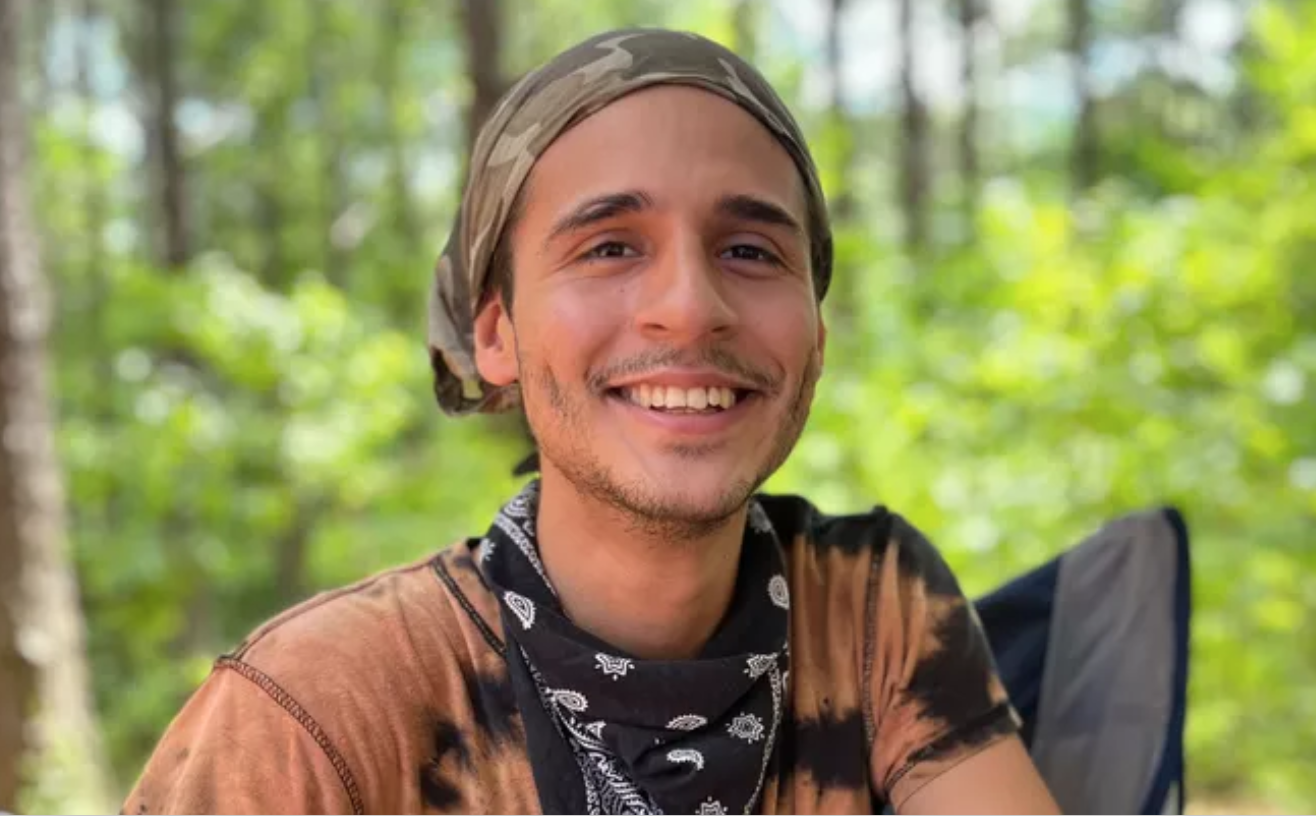 In the case of Tortuguita, the Georgia Bureau of Investigation (GBI) has claimed that "no body camera or dashcam footage" of the incident exists, which makes it even easier to lie about what unfolded. Only video of the aftermath was recorded.

GBI insists that "ballistic analysis" shows a state trooper was "shot by a bullet from a handgun in Tortuguita's possession." They add that he was "inside a tent and did not comply with officers' commands prior to firing at authorities."
But there were apparently no witnesses, which theoretically gives police who killed Tortuguita leeway to construct a narrative that exonerates them.
Tortuguita was killed in a raid conducted by a joint task force that GBI says consisted of "GBI, Atlanta Police Department, Georgia Attorney General's Office, DeKalb County District Attorney's Office, Georgia State Patrol, FBI, DeKalb County Police Department, Department of Natural Resources, and the Georgia Emergency Management Agency (GEMA)."

An independent media collective known for their coverage of protests spoke to one unnamed forest defender who claimed that they heard "10-12 gunshots all at once followed by a loud boom."

The Atlanta Community Press Collective, which has supported the mobilization against "Cop City," recalled, "During past raids, police have consistently escalated violent tactics on peaceful people who were sitting in trees or walking through the public park. Since June 6, 2022, activists and community members fighting to Defend the Atlanta Forest and Stop Cop City have been demanding that officers stop bringing weapons into the forest after APD [Atlanta police] pointed their weapons at peaceful protestors."
Over sixty defenders, according to the Atlanta Solidarity Fund, have been arrested by police during raids aimed at removing tree-sitters.
The Oppressive Partnership Between Private Companies And Public Police Forces
Unfortunately, the modern history of environmental defenders in the United States is filled with examples of repression.

The National Whistleblower Center (NWC) submitted a comment in 2021 to United Nations special rapporteur Mary Lawlor for a report on the rights of human rights defenders. NWC highlighted the example of Enbridge, a pipeline company that "created a 'Public Safety Escrow Account' in which it has paid over $2 million to Minnesota police to enforce laws targeting environmental activists at its Line 3 pipeline construction site." Police also employed many of the same tactics used against "Defend The Atlanta Forest" to suppress opposition to the pipeline.

"At least 15 state legislatures, with the political and financial support of the fossil fuel industry, have enacted so-called "critical infrastructure" bills that criminalize any activity that disrupts oil and gas operations," NWC additionally noted. (Georgia's "domestic terrorism" law targets such activity.)

Will Potter authored the 2011 book called Green Is The New Red: An Insider's Account of a Social Movement Under Siege. It detailed how the FBI targeted animal rights activists and pushed for the expansion of laws to target so-called "eco-terrorists" in the 2000s. It called attention to State Department briefings, Homeland Security memos, harsh prison sentences, blacklists, and ad campaigns that demonized environmental defenders as "extremists."  

In 2013, Potter reported that "TransCanada, the corporation behind the $5.3 billion Keystone XL oil pipeline, [was] briefing police about non-violent protesters and urging prosecutors to consider them 'terrorists.'"

Documents showed that TransCanada was "working behind the scenes with local police, providing cops with names and photographs of dozens of activists."

Political elites and corporate interests fear the effectiveness of environmental defenders. Opposition pressured President Barack Obama into blocking the Keystone XL pipeline, and although President Donald Trump revived the project, during President Joe Biden's first day in office, Biden revoked the permit for the pipeline.

Similarly, in April 2022, the Atlanta Police Foundation announced [PDF] that phase one of "Cop City" would be completed by late 2023. Environmental studies were completed. However, the construction permit now calls for another "environmental inspection."

Over the last few years, Brazil has had a horrible track record when it comes to protecting environmental defenders. That was largely due to President Jair Bolsonaro's regime. But the return of President Luiz Inácio Lula da Silva to power represents a significant monumental shift that could reverse the grim problem of deforestation.

Marina Silva, an Amazon rainforest defender, is returning to the position of environmental minister. Plus, Lula's plan on deforestation not only covers the Amazon but also the Atlantic, Cerrado, Caatinga, Pampa, and Pantanal forests, which Global Witness says will "contribute significantly to global efforts to limit warming to 1.5 degrees and encourage biodiversity conservation."

Environmental defenders have been cleared from the forest for now, yet they plan to maintain pressure on Atlanta officials to prevent the construction of "Cop City."

Like whistleblowers, forest defenders are bearing witness to the destruction of an ecosystem that communities need to curb the impacts of climate change.

If only officials in Atlanta would follow the example Lula is setting, incorporate defenders into city government, and encourage the preservation of forests instead of prioritizing multi-million dollar projects that are essentially playgrounds for police.