Film Review
The Difficulty of Destiny: 'Ithaka' And A Father's Struggle For His Son's Freedom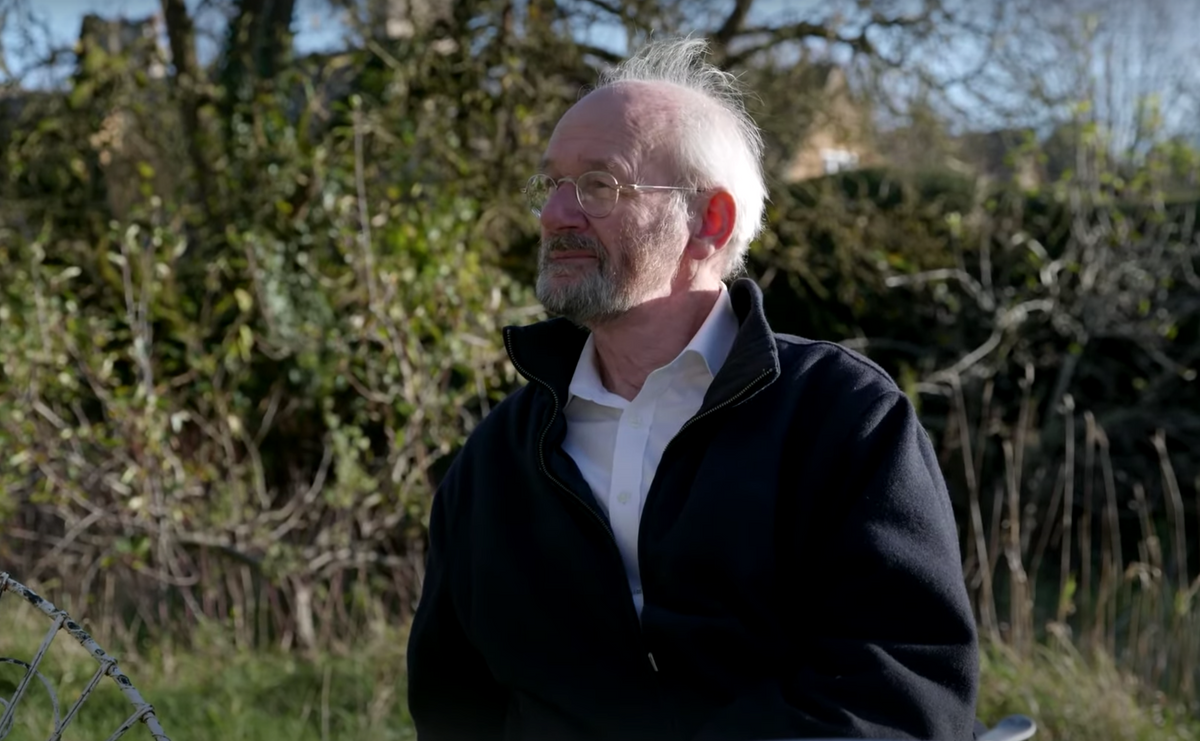 "I don't much like media," mutters John Shipton, the father of WikiLeaks founder Julian Assange.

During the first minutes of "Ithaka," an Australia documentary that follows John as he campaigns for his son's freedom, it becomes clear that he is not someone who is accustomed to appearing on camera or before groups of people to ask for their support.

John is asked how he got along with Assange, a tedious question that he resents given the harsh circumstances. However, the question is reasonable given the fact that Assange grew up without his father.
"The story is, I'm attempting in my own humble modest way to get Julian out of the shit," John replies. "What does it involve? Traipsing around Europe, building up coalitions of friends."

"Ithaka" tells this story. It is the story of a father thrust into a role that requires him to traipse around the world to help his son escape persecution. The film also features Stella Assange and the two children who Julian fathered with her when he was living under asylum in the Ecuadorian embassy.
On February 28, John and Julian's brother Gabriel Shipton began their United States tour.

The documentary will be screened 40 times in several dozen cities. They will criss-cross the country, and even travel to Toronto, Canada, to present the film at the long-running Hot Docs International Film Festival.
Directed by Ben Lawrence and produced by Gabriel, "Ithaka" premiered in Julian's home country of Australia in 2022. Nominated for several awards at multiple film festivals, it won an award for Best Documentary from the Australian Writers Guild.

John and Gabriel's "Ithaka" tour comes at a time when the Julian's case has sunken deeper into a state of limbo. Extradition was authorized by the United Kingdom government during the summer of 2022. But Julian and his legal team appealed, and they are still waiting to find out if the United Kingdom's High Court of Justice will grant a hearing on the appeals.
Meanwhile, Julian has been detained at Her Majesty's Prison Belmarsh, a high-security prison, for nearly four years. The courts have denied him bail multiple times. He is charged with 17 counts of violating the U.S. Espionage Act and one count that alleges he conspired to commit a computer crime.
All of the charges pertain to the publication of documents that were submitted to WikiLeaks by U.S. Army whistleblower Chelsea Manning.

In the film, extradition proceedings against Julian unfold alongside scenes of John as he travels to speak with human rights officials and various groups that are willing to listen.

The narrative builds to a pivotal decision on January 4, 2021, by U.K. district judge Vanessa Baraitser, who issued a decision against extradition hat momentarily spared the life of Julian. What we do not see are the events in 2021, where the U.S. government overturned the ruling and Julian was denied an appeal before the U.K. Supreme Court in 2022.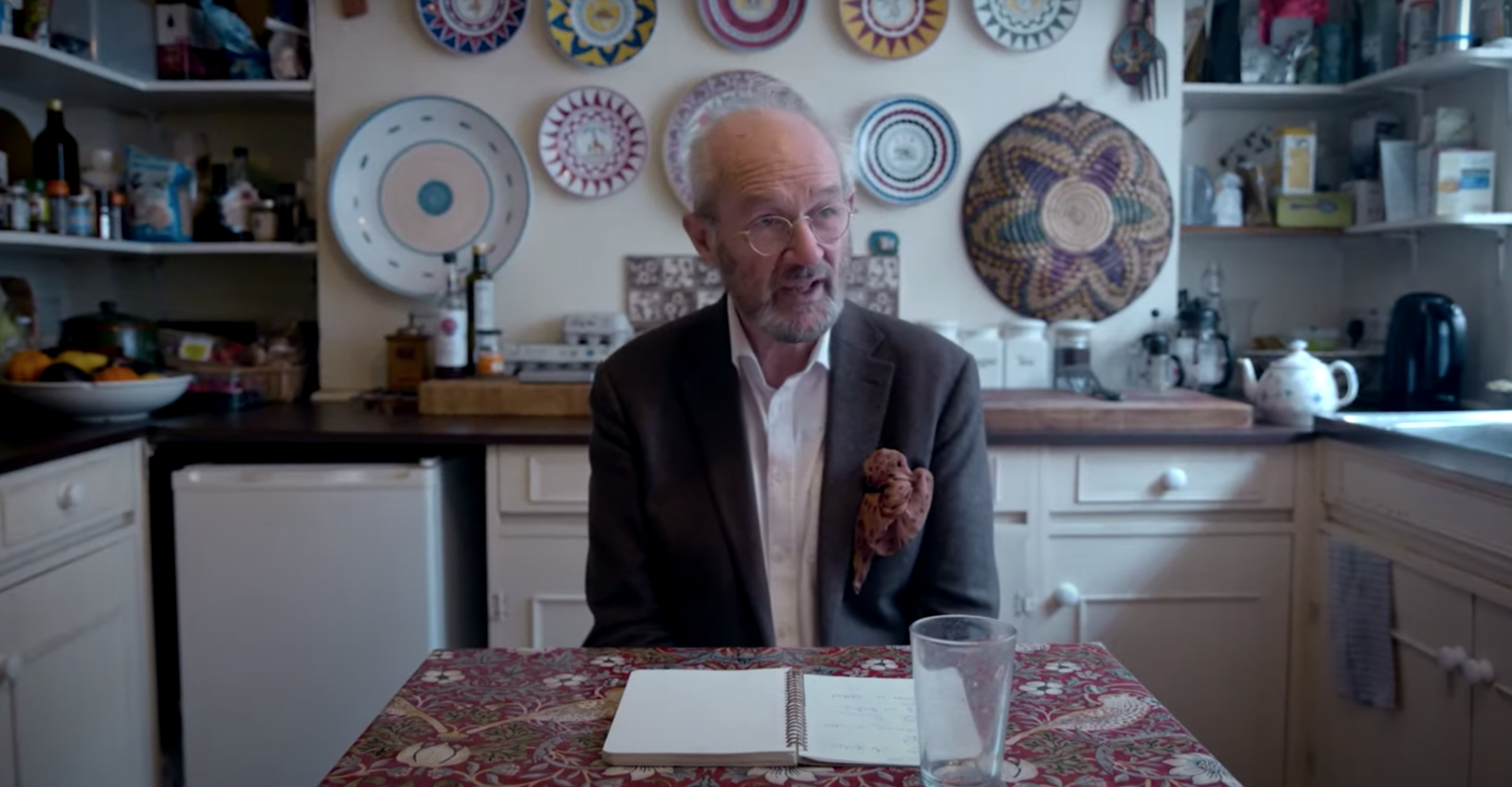 Cinematographer Niels Ladefoged utilizes a shot of John at a kitchen table in his home. Colorful kitchen ware and decor surround him in the background. He is talking to the audience like he might do in the morning while waking up with a cup of coffee and a newspaper.

One captivating scene of John in the kitchen stands out for the tension between him and the filmmakers over the narrative that John believes is being manufactured for the production. He critiques conventional Hollywood storytelling and takes issue with the idea that he is some hero, who individually may be able to stop the prosecution.

To John, what he faces is the difficulty of destiny. The dilemma is, what does a father do when the world's most powerful government has relentlessly pursued your son and abused power to keep him jailed? Even if the odds of stopping the injustice are lousy, a father has to be there for his son.

John has a daughter named Severine, who will turn eight in the next year. She appears in the film, and viewers see John leave her in Australia as he must live separately from her while he campaigns for Julian. Being away from her tears at him every day.

The separation from his child runs parallel with the separation that Julian is surviving as he misses out on the best parts of his children's lives. Stella does what she can to keep Julian aware of how Gabriel and Max are doing, but she has to raise them mostly on her own.

Locked away in what is effectively indefinite detention, the public does not hear from Julian. However, in the film, there are beautiful moments of love and joy as Julian talks to Stella from jail. A memorable scene is Stella going through a stack of children's books with Julian, as they discuss parts of the stories that their children enjoy.

"Without the phone calls, it would be enormously challenging and difficult," Stella shares. "Still is [even with the calls], but they're really important."

Stella also campaigns for her husband. Through Stella, viewers hear the story of how she fell in love with Julian and then came to be terrorized by Undercover Global, a Spanish private security company that spied on her and Gabriel. They did so with support from the Central Intelligence Agency.

At a certain point, Stella stopped bringing Gabriel to the Ecuadorian embassy. It was not considered safe. The second son they fathered, Max, was born later so he has never spent time with Max outside of visits in prison.

Since John and Stella constantly travel to court proceedings, demonstrations, speaking events, or locations for media interviews, Niels cleverly uses the car rides as places in the film where clips of news segments and commentators can be incorporated.

For example, John or Stella may be shown watching a video on their phone, as if they stumbled across it on the way to another court hearing. Viewers are treated to their reactions to the discourse around the case.

The news media occupies an antagonistic role. It perpetually creates stress for John and Stella, which is understandable when considering how Julian has been the victim of so much media malpractice.
Stella makes a key point about a half hour into the film. "Extraditions are 99 percent politics and one percent law. It's entirely the political climate around the case that decides the outcome, and that is shaped by the media."

Taking "Ithaka" from city to city in the U.S.—and around the world—amounts to a valiant attempt by John and Gabriel to counter the narrative that has been shaped by Western news media and enabled the legal limbo that has unjustly enmeshed Julian Assange.
*To see where "Ithaka" is screening next in the United States, Australia, the United Kingdom, or Germany, go here.