Reality Winner Describes How US Justice Department Painted Her As a Terrorist Sympathizer
"Once you become property of the Department of Justice, it is the most terrifying thing in the world," says Reality Winner.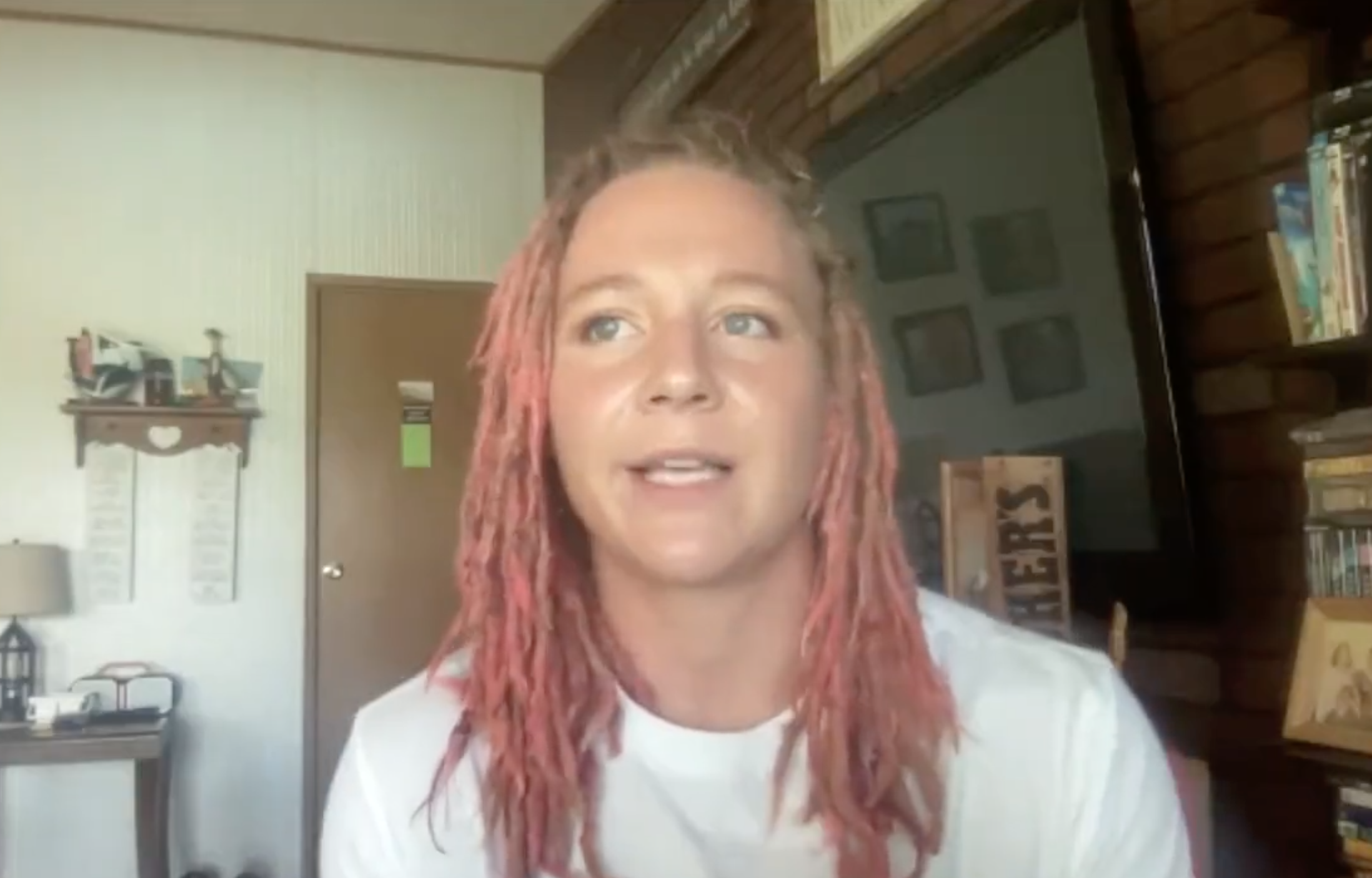 This article was funded by paid subscribers of The Dissenter Newsletter. Become an annual paid subscriber to help us continue our independent journalism.

NSA whistleblower Reality Winner was the first person charged under the Espionage Act for a leak to the press to be denied bail. She was kept in jail after prosecutors alleged that her journal showed she sympathized with the Taliban and Osama bin Laden.

Yet in a recent interview for the podcast "A Song Called Life" hosted by musician Osi Atikpoh, Winner described for the first time what really happened.

FBI agents went through Winner's notebooks and journals and found the thesis for a book on the Second Coming of Jesus Christ that she was inspired by Salman Rushdie's Satanic Verses to write. The United States Justice Department weaponized that material to ensure she stayed behind bars while they prosecuted her as if she was some kind of spy.

Winner was prosecuted by the Justice Department while Donald Trump was president. She pled guilty in 2018 to one count of violating the Espionage Act when she disclosed an NSA analyst's report to The Intercept. The report related to alleged Russian hackers targeting US voter registration systems during the 2016 election.
On June 2, 2021, Winner was released from Federal Medical Center Carswell in Texas and placed under house arrest until November 23. She is subject to highly restrictive probation conditions until November 23, 2024.

Winner was a linguist in the Air Force, and she told Atikpoh she was a "subject matter expert on extremism in Afghanistan." Before her arrest, she was studying neurology, which involved "viewing lectures by Dr. Robert Sapolsky from Stanford and understanding what trauma does to the human brain." She also read The Science of Evil by Simon Baron-Cohen and was intrigued by how it quantified the "brain's capacity to handle empathy and compassion."

"I was studying the patterns of extremism in Afghanistan over the past 50 years and linking it up with early childhood trauma and it seems like any time there's extreme violence for a period, like the early Soviet invasion, twenty years later you have another extremist group coming out," Winner shared.

According to Winner, prosecutors "left out the neurology sections," and only focused on how she was writing about the history of Afghanistan.

In a "white Southern District of Georgia court," prosecutors cranked up the fear before Judge Brian Epps, who had "no personal knowledge or personal experience in national security or foreign affairs," Winner added. He had "no idea what's going on outside the US borders, and that scared him."

"I wanted to write a book about the cycle of war—that the global war on terror in using violence has only further entrenched us in the cycle of extremism, and [the] only way to dig us out of that is through humanitarian aid and it's through unconditional compassion."
Prosecutors Left Out The Part About Christ
During the interview, Winner spoke about the discussions she had with her father after the September 11th attacks about Islam and the role those conversations played in pushing her to join the Air Force.

Rushdie's Satanic Verses was also one of the most important books to her father.

"I was 24 years old, and I wanted to write something along the lines of a Satanic Verses that would be explosive. And so I had a passage in a book that basically the thesis of the book was that the Second Coming of Christ was going to come. The Messiah was going to come back, but he would come back as a fundamental Islamic extremist."

The book, as Winner outlined, would confront Christian nationalists in the US with the question of whether they would accept the Second Coming of Christ if he was not white and if he was in Afghanistan with the mujahideen.

Part of the book had a structure like "Passion of the Christ" that was about Mullah Omar, who founded the Islamic Emirate of Afghanistan, betraying bin Laden.
"I was writing this out to be this really offensive but not illegal sort of novel, and they left out the top portion. And the top portion was, where would Christ be today? Looking for Christ, where would he be, what would his skin color be, like how would he be," Winner said.

This came up during Winner's bond hearing, and the judge's eyes became big when the prosecutors described her writings. In the hopes of diminishing the fear amplified by prosecutors, Winner's attorney asked the FBI agent who was testifying to read the top section, which prosecutors deliberately ignored.

"It just embarrassed the hell out of him to start off with, oh, this girl's actually looking for the Messiah in the modern age," Winner contended. "The modern Messiah is not going to be a capitalist. He's not going to speak English. He's not going to be white."

Establishment news media like Bloomberg reported that Judge Epps said, "She seems to have a fascination with the Middle East and Islamic terrorism." They mentioned that the judge said she had written: "It's a Christlike vision to have a fundamentalist Islamic state," when Winner absolutely did not.

Although her attorney showed how false and overblown it was to treat her like some Taliban sympathizer, media organizations did not include such crucial details in their reports.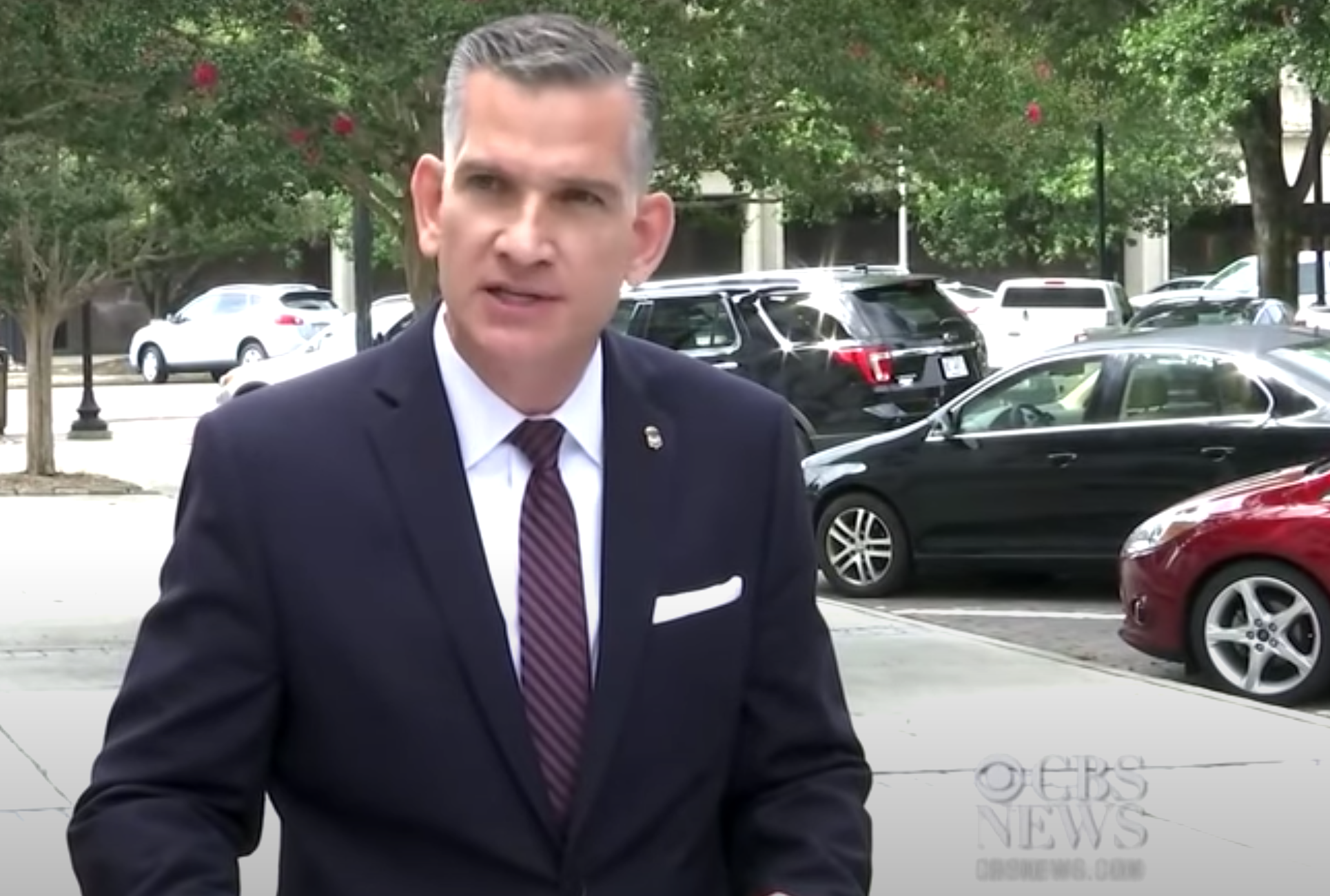 'Just Brutal'
Winner wrote something provocative that prosecutors in a nation, which claims to value freedom of expression, disingenuously twisted in order to ensure that she remained in the control of the Justice Department and was not free to prepare her defense.

The portrait that Justice Department prosecutors painted inflicted trauma on Winner. During her time in Lincoln County Jail in Georgia, her eating disorder worsened. She engaged in self-harm that left her family afraid that something even more horrible might occur while she was detained.

"Once you become property of the Department of Justice, it is the most terrifying thing in the world," Winner maintained.
Winner was ready to accept a plea agreement, but before doing so, there was "one last ditch effort basically to file a bunch of subpoenas to support that what I released was not national defense information [under the Espionage Act]."

"I wasn't allowed to tell the court I didn't mean to harm anybody," Winner said. She could not say the leak had not posed a threat to national security either. "But I [could] say that this was technically not national defense information if we [had] 40 other documents from the NSA [to prove it]."
Prosecutors objected to the subpoenas and claimed Winner and her attorneys were engaged in an "unchecked fishing expedition." To respond to the subpoenas, in their words, would be an "oppressive and frivolous waste of government resources."

On April 27, 2018, Judge Epps sided with the government. "None of the requests specify particular books, papers, documents, data, or other objects to be offered into evidence at trial. Instead, the requests are scattershot, dragnet attempts to discover evidence not presently known to exist."

It was not an attempt to discover any evidence. Rather, Winner's defense had come up with a shot in the dark that may have illustrated how convoluted and inconsistent the classification of information is within US security agencies.
Once the judge rejected 40 of 41 subpoenas, Justice Department prosecutors called and offered a five-year sentence as part of a plea agreement. Then, according to Winner, they called back. "Well five years and three months because we've been waiting three months for these subpoenas."

"Just brutal."
'I Don't Think I Thought About It Very Much At All'
Winner can never publicly discuss the contents of the document she disclosed without violating the terms of her plea agreement. Yet she can speak about her decision to release the document to the press.
"I did not think about the repercussions. I did not think of this as breaking the law or a criminal act. I did not have a personal defense attorney on hand. I did not even study what other leakers had been through, what the legal ramifications would be," Winner shared. "And it may just be the trauma blocking it, but even to this day, I don't know what really made me decide at that moment in time."

FBI agents interrogated Winner in her home in Augusta, Georgia, when they came to her house and later arrested her. What she told them is the closest she can get to refreshing her memory of why she did what she did.

"You know, NSA at the time kind of had this hostile environment, where they were showing Fox News," Winner described. The propaganda on Fox News, along with the "race-baiting segments" made her "feel uncomfortable." It was like a "constant splinter" in her hand.

"I think it could have been something that day that just made me say, fuck it, like let's do it. But this was not well thought out. It wasn't well planned. It wasn't something I had been stewing over. It was maybe just something I did one day in acquiring the document, and then the next day in sneaking it out and mailing it."

As Winner recalled, she mailed the document from a mail box across from the yoga studio where she had class.

"This was completely absent-minded for something that upended my entire life and unfortunately caused a lot of pain to my family most importantly. I don't think I thought about it very much at all, which is very strange for me."
In 2017, according to Winner, there was quite a leak culture at NSA. Every Friday afternoon at 5 pm, one would notice a leak. But there were never any consequences because whoever leaked the material was not caught.
When what Winner came across did not make it into the press, it was a "let down." She was hit with that realization. "Why are you waiting for someone else? If not me, then who?"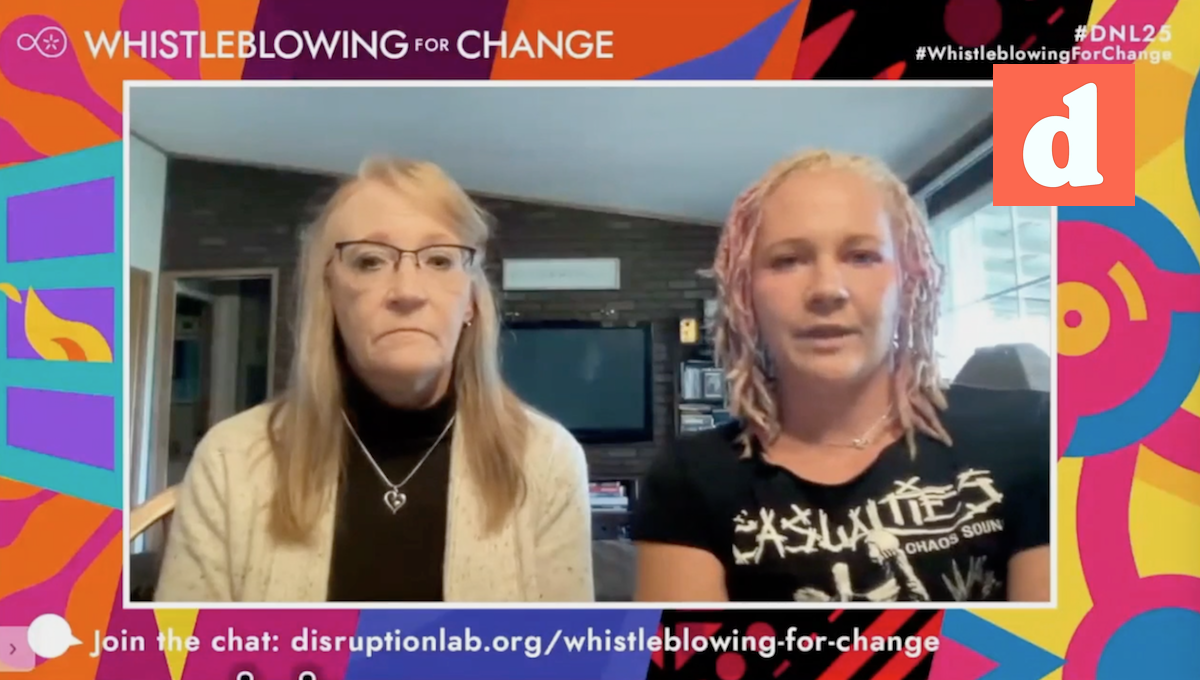 Denied The Right To Speak To Media
For the past several years, the Justice Department and the Bureau of Prisons denied Winner her First Amendment right to speak to the media.
"They would not give me that right. They would not approve [media] contacts, and they would basically deny every media request, which is not usual for anybody but me," Winner contended. "And so I had been pretty much silenced with the exception of if one of my emails or one of my telephone statements were to be relayed to the media. So when I got out and I understood I could do some interviews when I was on house arrest, it was kind of game on."

However, Winner heard very soon after her first public appearances that she could not talk to the press. The halfway house could not tell her why. She had not signed anything that prohibited her, but they would block further interviews.

Since Winner had an ankle monitor, which reminded her she was still owned by the Bureau of Prisons, she did not feel like challenging them. They could take her back into custody at any time.

Winner found a job designing graphics for a documentary that allowed her to work from home. The halfway house claimed nobody had ever worked from home before. She asked if they had heard of COVID, because people were working from home on their computer.

Her attorney had to get involved because they were not willing to budge. "It was just this whole thing, like everything they did was just to exert authority."
When the ankle monitor came off, she no longer stayed silent.