Whistleblowing
US Watchdog Validates Whistleblower Claims Against Agriculture Department's Largest Research Facility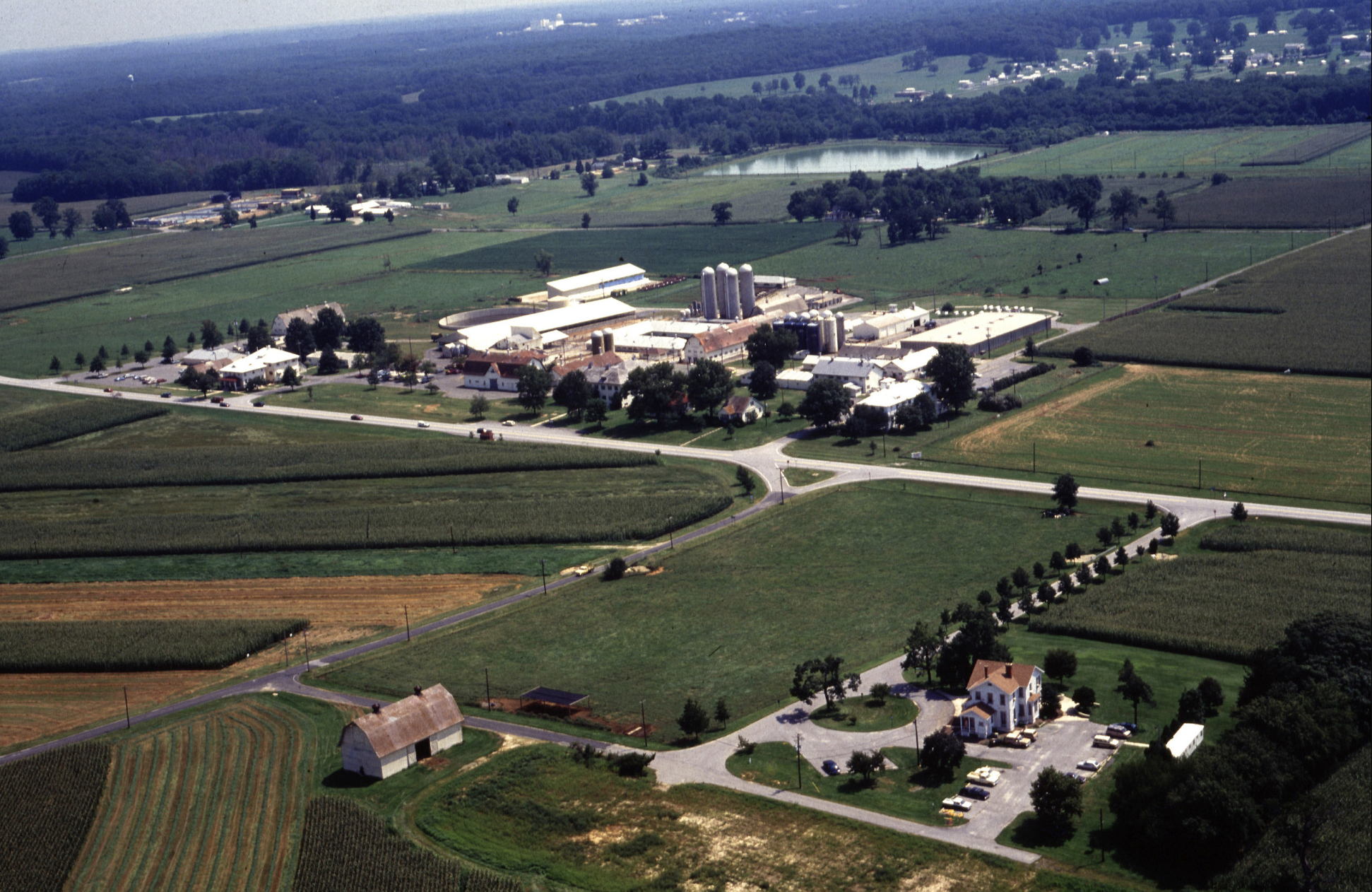 The following is an exclusive for paid subscribers of The Dissenter. Exclusive content is accessible to all readers during July. If you appreciate what you read, become a subscriber with this 60-day free trial.
A permanent oversight agency in the United States government instructed the U.S. Department of Agriculture (USDA) to investigate whistleblower allegations that the USDA's largest research facility has neglected to address hazardous workplace conditions.

Three USDA employees with "leadership roles" at the American Federation of Government Employees Local 3147 submitted a whistleblower complaint to the Office of Special Counsel (OSC) in May.
The whistleblowing employees alleged that the Beltsville Agricultural Research Center (BARC) in Maryland "failed to adequately maintain many of the facility buildings and structures, resulting in an unsafe and deteriorating workplace environment for employees."

Employees, according to the OSC [PDF], additionally claimed that employees have not been provided the "required tools and equipment for adequate maintenance and repair of the buildings and structures," and that "unsafe and deteriorating conditions have resulted in the loss and improper handling of scientific equipment, research, and data."
The OSC mentioned that the agency had "found a substantial likelihood of wrongdoing based on the information" that the whistleblowers submitted. Secretary of Agriculture Tom Vilsack was instructed to investigate the allegations. Such an investigation could take several months.

"This is a validation to employees that their concerns have been heard, and that USDA will be required to conduct a full investigation into why the agency put the health and safety of its own employees in jeopardy," declared AFGE Assistant General Counsel Ward Morrow, who represents the employees in their complaint.
BARC was temporarily closed on June 2 after whistleblowing employees complained to the OSC. Reuters reported on an email that showed "only essential employees would have access to the damaged building." Any employees in the research center would be given "personal protective equipment."
In 1910, the research center was founded. It expanded significantly as part of the New Deal, and the Public Works Administration constructed several of the buildings in the 1930s.
The union described in February how a December flood had significantly exacerbated issues, which were already present.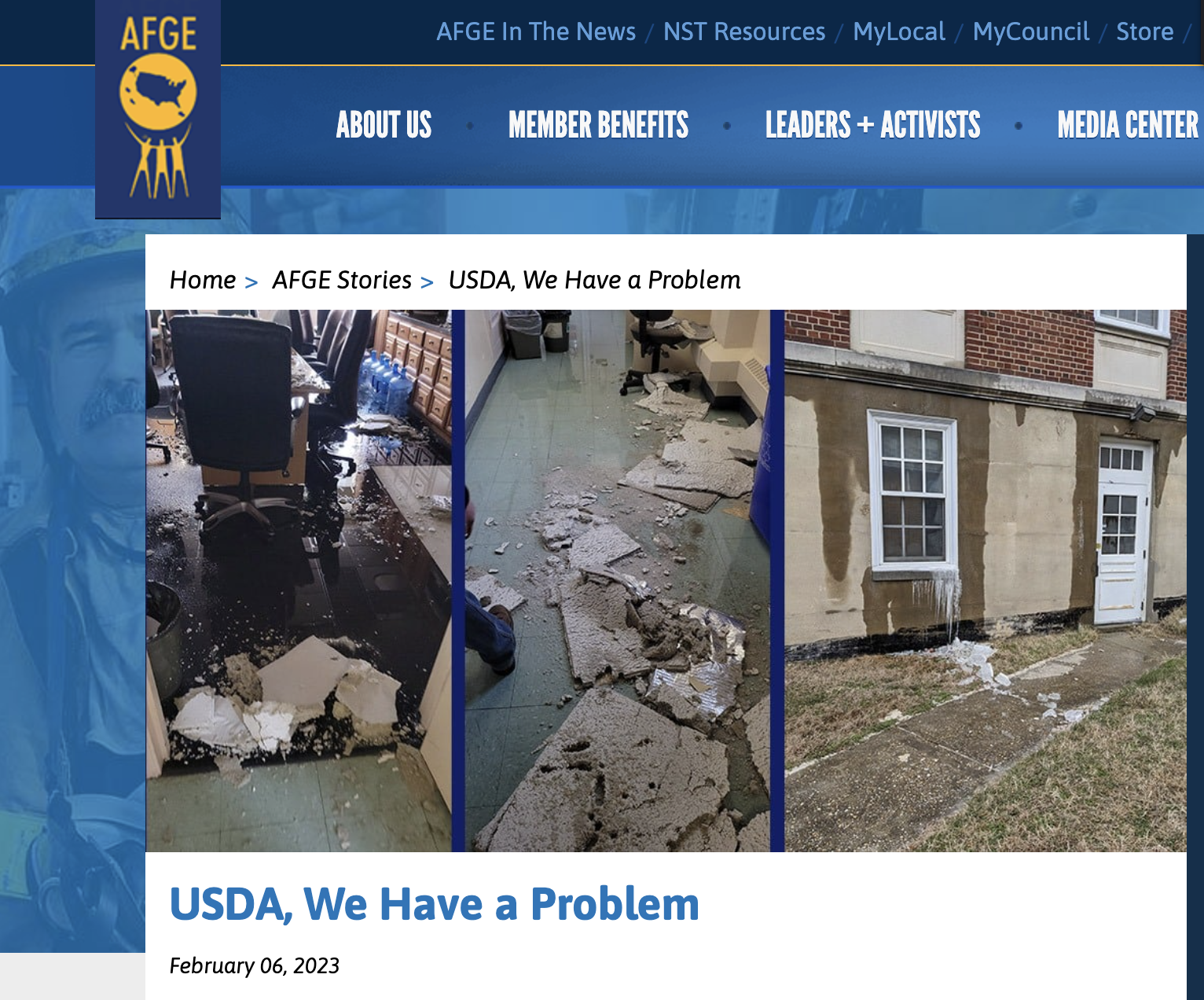 "Water has been pouring into the buildings. Walls are moldy. Ceilings collapsed with debris scattering all over the floor," AFGE stated. "Labs where important government research is conducted are flooded. Because the elevators are not working, employees have to carry hazardous materials down several flights of stairs to save decades-old research."
"From the videos and photos of the damaged area, this massive 300-building complex that houses approximately 800 people looks more like a war zone than a working U.S. government research center."
Employees have been asked to work in buildings without running water, including no water for the toilets.

One unnamed employee shared, "You put in ticket after ticket, and after a week, they say it has been fixed, but I'm looking at it. It's not fixed."
"This used to be the flagship for all agricultural research. People dedicated to the agricultural sciences would compete to get a spot at BARC knowing they could write their own ticket if they had BARC on their resume," they added.
Management apparently has informed workers that it would be too costly to make repairs.
AFGE Health and Safety Specialist Milly Rodriguez complained, "Allowing water to flood and collect in the workspaces creates the perfect breeding ground for mold. Allowing the mold to grow unabated puts workers at risk of developing upper respiratory illnesses, causing or aggravating allergic reactions, and worsening asthma.

"This is a hazardous situation for workers that urgently needs to be addressed."

The union chapter may also file a complaint with the Occupational Safety and Health Administration (OSHA) in the U.S. Labor Department, which has a mandate to protect workplace safety.