Whistleblower Lawsuit: Investment Fund Accused Of Defrauding COVID Relief Program Agrees To Pay Fine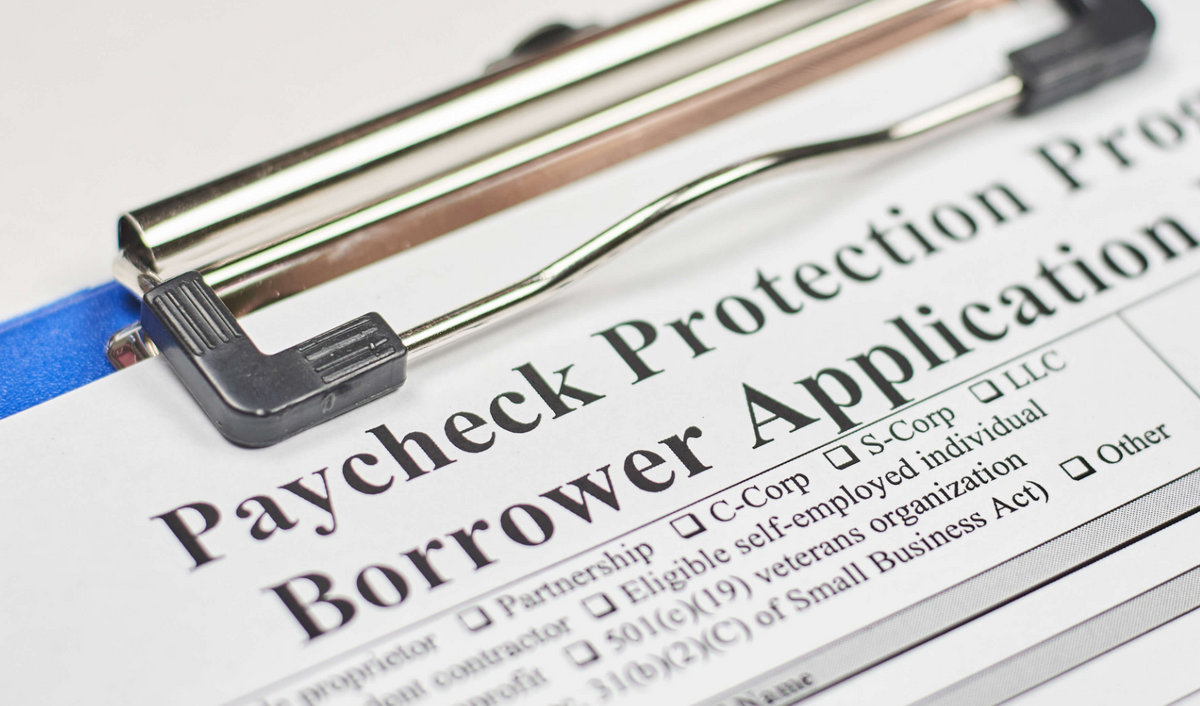 This article was funded by paid subscribers of The Dissenter Newsletter. Become an annual paid subscriber to help us continue our independent journalism.

An investment fund that engaged in fraud and was improperly granted two loans under the Paycheck Protection Program (PPP) settled with the United States Justice Department (DOJ) in a whistleblower lawsuit.

The whistleblower lawsuit was brought in Florida under the False Claims Act by attorney Bryan Quesenberry. In April, the DOJ intervened in support of the case against Pan African Interchange, LLC, and its owner, Stanley Damas.

It was the first whistleblower case involving PPP fraud in which the US intervened against the person applying for the loans.

As the COVID-19 pandemic intensified in 2020, the Coronavirus Aid, Relief, and Economic Security Act (CARES Act) was passed by Congress. It established a small business administration that doled out "short-term, low-interest 'covered loans' that could be forgiven in whole or in part under specified conditions" to eligible small businesses.
Congress authorized over $800 billion for the program, which enabled applicants to obtain loans with "no borrower fees, a 1 percent interest rate, and two-year term" with "loan payments deferred for six months," according to the Congressional Research Service.

CRS also noted, "Borrowers were required by [small business administration] regulations to use at least 75 percent of the loan forgiveness amount on payroll costs, and the remainder on eligible mortgage interest, rent, and utility payments in order to receive full loan forgiveness."
Pan African Interchange bills itself as a "global energy commodities merchant and infrastructure asset investor." The fund trades agricultural commodities, like "corn, soybeans, wheat, rice, cocoa, coffee, cotton, and sugar."

Damas was not eligible to apply for any PPP loan because the small business administration determined "hedge funds and private equity firms [were] primarily engaged in investment or speculation, and such businesses [were] therefore ineligible."

Nonetheless, according to the complaint [PDF] against Damas and his investment fund, he sought a PPP loan on May 12, 2020, of $312,000.

The loan was approved on May 21, 2020, under terms that included not applying for another loan the rest of the year. Yet the same day that the first loan was approved Damas applied for a second loan of over $208,000.
Damas' applications were submitted to Celtic Bank, known for offering small business administration loans. Celtic should have been able to tell that Damas did not qualify for a PPP loan, but they had a financial incentive to approve both loans.

When the complaint was filed, Damas had not paid off either of the loans and the owed interest. He later paid off the second loan, and as part of the settlement, the investment fund manager agreed to pay the DOJ a $21,500 fine.
The CARES Act represented one of the greatest transfers of wealth to the richest Americans in US history. Business executives and wealthy individuals also looted programs that were supposed to help impoverished and struggling Americans during the pandemic, like the Paycheck Protection Program.
As NBC News reported in March, it is estimated that $80 billion was stolen by applicants who were not eligible for loans. They used the loans to purchase luxury cars, like Lamborghinis, Ferraris, and Bentleys, as well as Teslas. "Mansions, private jet flights, and swanky vacations" were purchased with the loans.

Miami, where Damas' investment fund is based, was a center of fraud. US Attorney Juan Gonzalez in the Southern District of Florida told NBC News that PPP fraud "hurt people who needed the money" because when the loan money ran out, lenders could no longer issue loans.
"This is billions of taxpayer dollars that has been stripped from [the public]," Gonzalez added. "[But] more angry should be the people who did lose their jobs, who worked for businesses that couldn't apply for this money because it was gone. Those are really the ones who should be the angriest of all."

Previously, on September 13, the Justice Department secured the first settlement under the False Claims Act from a lender, Prosperity Bank, which was implicated in PPP loan fraud. They agreed to pay a fine of nearly $19,000.

The regional bank in Texas and Oklahoma approved a $213,400 PPP loan for the Woodland Pains Institute, which was solely owned by Dr. Emad Bishai.

At the time of the application, according to the DOJ, Bishai faced criminal charges "arising from his practice of prescribing opioid medicines." He fraudulently checked "no" when asked if he was subject to an indictment, criminal information, or arraignment.  

Prosperity Bank employees knew that Bishai was ineligible since he had criminal charges pending against him.

"The Justice Department has seized over $1.2 billion in COVID-19 relief funds that were allegedly received fraudulently since the start of the pandemic," according to attorneys at the Fox Rothschild law firm. Over 1,500 defendants have been charged with federal crimes related to defrauding COVID-19 relief programs.

It was announced in September that the DOJ was expanding its efforts to go after lenders and combat fraud. "Strike Force" teams were established in California, Maryland, and southern Florida.