CIA
In Push To Dismiss Lawsuit, CIA Says Americans Who Visited Assange Had No Privacy Rights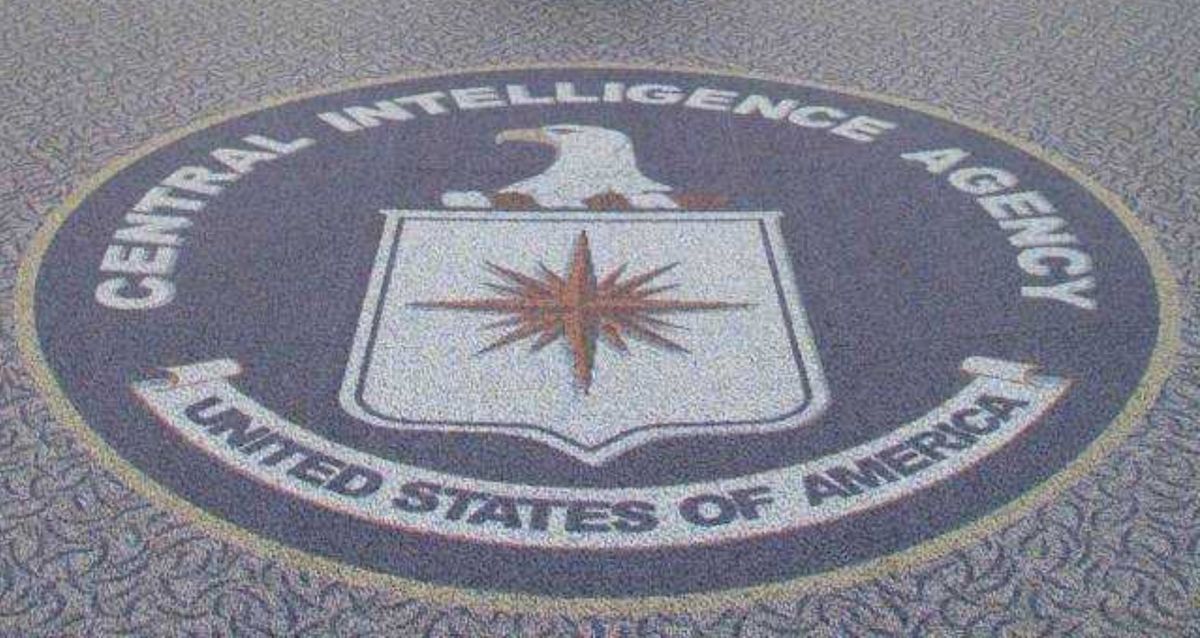 This article was funded by paid subscribers of The Dissenter. To support journalism on whistleblowers and related press freedom issues, become a subscriber.

The Central Intelligence Agency and former CIA director Mike Pompeo contend that attorneys and journalists, who visited WikiLeaks founder Julian Assange, had no "legitimate expectation of privacy" when it came to conversations with a "notorious wanted fugitive in a foreign embassy."

"There is no plausible argument that it would be unreasonable or indiscriminate for the government to surveil Assange, who oversaw WikiLeaks' publication of large amounts of U.S. national security information," the CIA and Pompeo additionally contend. "Thus, any alleged surveillance of Assange that incidentally captured his conversations with U.S. citizens such as plaintiffs would not violate the Fourth Amendment [right to privacy] as a matter of law."

The statements are part of a motion to dismiss [PDF] a lawsuit that was brought by a group of Americans, who allege that they were spied on by the CIA when they met with Assange while he was living under political asylum in the Ecuador embassy.

When one considers that Assange has been held in detention at Belmarsh prison and faces Espionage Act charges for publishing classified documents, the government is essentially arguing that it may spy on any journalist who publishes such documents and "incidentally capture" the communications of anyone communicating with that particular journalist.

The CIA and Pompeo are also making it clear that the United States government believes that any American who talked to Assange forfeited their privacy rights under the U.S. Constitution.
In August 2022, four Americans who visited Assange in the embassy sued the CIA and Pompeo in his individual capacity: Margaret Ratner Kunstler, a civil rights activist and human rights attorney; Deborah Hrbek, a media lawyer, represented Assange or WikiLeaks; journalist John Goetz, who worked for Der Spiegel when the German media organization first partnered with WikiLeaks; and journalist Charles Glass, who wrote articles on Assange for The Intercept.
The filed complaint alleged that as visitors Glass, Goetz, Hrbek, and Kunstler were required to "surrender" their electronic devices to employees of a private company called UC Global that was contracted to provide security for the embassy. They did not know that UC Global "copied the information stored on the devices" and allegedly shared the information with the CIA, and that Pompeo allegedly authorized and approved the action.
They further claim, "Security contractors required the attorneys and journalists to leave their devices with them, which contained 'confidential and privileged information about their sources or clients.'"

In the motion to dismiss filed on March 20 by United States Attorney Damian Williams of the Southern District of New York, the government asserts that the attorneys and journalists "cannot show they had a reasonable expectation of privacy with respect to conversations that took place on the property of a foreign embassy located in a foreign country."

The government insists any searches that may have taken place were reasonable or authorized. "Indeed, U.S. citizens who communicate with foreign surveillance targets have diminished Fourth Amendment rights that are easily overcome in the alleged circumstances at issue."
As the government puts it, the attorneys and journalists only allege that they were "unaware" that their meetings were recorded and allegedly shared with the CIA until they read an article in the Spanish newspaper El Pais. "They do not, however, allege specifically that they contemporaneously believed their conversations with Assange were private or what reason they had for such a belief."
It was not a privacy violation when UC Global "made images of their passports and the exteriors of their electronic devices," according to the CIA and Pompeo. They maintain that the attorneys and journalists who visited Assange "voluntarily turned over their passports and electronic devices" to a security guard as a "condition of visiting" Assange.
"Other than with respect to the contents of the electronic devices, plaintiffs lack a reasonable expectation of privacy in items they voluntarily give to third parties," the government motion states.
Additionally, the government's motion contends the attorneys and journalists have not sufficiently alleged that the CIA directed or controlled the searches and seizures that were conducted by UC Global. It says the lawsuit contains no specific allegations related to "what specific control or direction the agency exercised over UC Global" when the company carried out surveillance.
The motion outlines prior cases where attempts were made to hold the U.S. government accountable for the actions of foreign "law enforcement." The government maintains those cases show it is permissible to request assistance from a "foreign police force" and share "preliminary investigation" results. They insist it is permissible for a "foreign police force" to give their "American counterparts access to a 'live feed'" so they can "view surveillance footage in real time.'"

"Nor indeed is it relevant whether foreign officials violated their own laws in conducting the searches at issue unless the U.S. authorities were made 'aware of that fact,'" the government adds.

"From these cases, it is clear that the Fourth Amendment applies only when the U.S. government exercised specific control and direction over the method and manner in which the operations were conducted, rather than simply acting in concert with, or obtaining the benefits of, cooperation with the foreign actors."
What the CIA and Pompeo appear to argue has clear implications for Americans who possess any understanding of the methods and procedures that U.S. security agencies employ while conducting surveillance. The arguments also implicate any American who uses privacy tools.

The government apparently takes the position that such Americans can never say they had a "reasonable expectation" of privacy and seek damages. In this case, because all four attorneys and journalists were aware that the U.S. government was potentially targeting Assange, they should have known when communicating with Assange that they would have their communications "incidentally captured."

Such a position may be legal in a court system that regularly displays great deference to U.S. security interests, but it greatly undermines the common concept of attorney-client privilege and a reporter's right to practice journalism free of government intrusion.

Press freedom and human rights organizations throughout the world have strongly opposed the U.S. government's case against Assange because of how it jeopardizes journalism that is crucial to democracy.

The vast authority claimed by the government should spur every reporter to recognize what is under threat goes well beyond the actions of Assange.