Julian Assange
Belmarsh Warden Blocks Assange From Meeting With Representatives Of Press Freedom Organization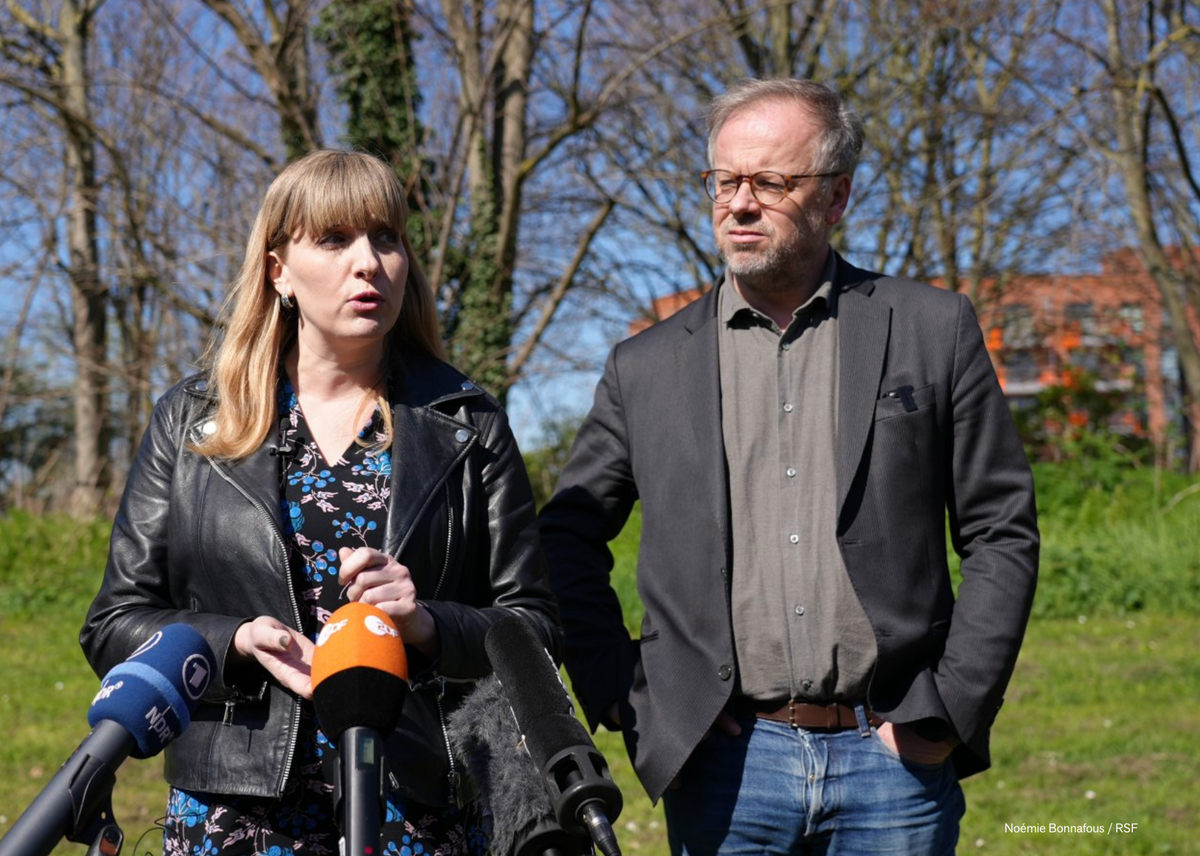 The warden of Her Majesty's Prison Belmarsh blocked representatives with the press freedom organization Reporters Without Borders (RSF) from visiting WikiLeaks founder Julian Assange, despite previously reviewing RSF's request and agreeing to grant access.

Rebecca Vincent, the director of operations and campaigns for RSF, declared, "We followed all rules this morning. We were there very early with all required documentation. Without even checking our documentation, we were told that we would not be allowed in."

"The first official that we spoke to said that they had received 'intelligence' that we were journalists, and therefore we would not be allowed to visit," Vincent added. "No further discussion was possible. We were informed that the decision had been taken by the prison governor directly."
Vincent and RSF Secretary-General Christophe Deloire flew from Paris. They were prepared to meet Assange on April 4 just after 9 a.m.

RSF announced to the news media that Vincent and Deloire, along with Julian's wife Stella Assange, would be at the prison. A press conference had been scheduled for after the visit, and if they had been allowed into the facility, RSF would have been the first NGO to visit Assange in prison.

But Jenny Louis, the warden who is referred to as the "governor" of Belmarsh, stopped RSF from meeting with Assange and refused to come speak with the RSF representatives after they demanded an explanation from Belmarsh staff.

"Julian was very upset that he wasn't able to have a meeting with Christophe and with Rebecca. He had important things to discuss with them," Stella declared after RSF was denied access. "This decision by UK authorities to prevent this meeting from happening is ludicrous. It's an arbitrary interference with Julian's freedom of association with Reporters Without Borders, which has probably been the organization campaigning loudest for his freedom for many years."

Stella contended that Julian had tried to "fight back by having meetings with his allies." The prison governor's response was to "outrageously" interfere and prevent him from speaking with people who would challenge the circumstances of his indefinite detention.

"We came as an NGO, as NGO representatives to visit Julian," Deloire stated. "So clearly the official explanation of this denial of access is not sincere. It was decided and communicated with bad faith. This is [further] evidence that in this case of Julian Assange nothing is ever normal."

According to Vincent, a formal complaint was submitted. Assange's legal team submitted a complaint too.

"We will keep seeking access. We call on Belmarsh Prison to reverse this decision and respect Assange's visitation rights," Vincent urged.

While RSF representatives had their visit blocked, Australia's High Commissioner to the United Kingdom Stephen Smith was allowed to meet with Assange the same day.

The Australia Broadcasting Corporation reported that it was the "first time Australia's top diplomat in the UK [had] visited Mr. Assange since he was locked up in Belmarsh Prison nearly four years ago."
On his way into the high security prison Mr Smith told the ABC he was pleased that he was able to visit Mr Assange.
"No Australian official has seen him since November of 2019," he said. "That's a very long time."
"I'm very keen just to have a conversation with him, check on his health and wellbeing and hopefully see whether regular visits might be a feature of the relationship with Mr Assange going forward."
Assange was eager to have a meeting with Smith so that he could ask Smith about Australia Prime Minister Anthony Albanese's efforts to free him from prison.
In January, it was reported that a Belmarsh prison officer had accused the prison warden of harassment and bullying. That officer allegedly faced retaliation as they were investigated for "security breaches," which included "claims of corrupt behavior and security violations." They were fired then reinstated after appealing the termination.

WikiLeaks editor-in-chief Kristinn Hrafnsson tweeted, "A press freedom NGO barred from visiting a political prisoner and a journalist (after visit had previously been confirmed). This is not Russia, China or North Korea but the United Kingdom. Remember this next time the UK [government] tries to lecture you on lack of press freedom elsewhere."

"We are now about a week away from the four-year anniversary of Julian being inside Belmarsh prison," Stella noted. "Julian's presence in this prison is a scandal. It's a scandal on every level. How is it that they can prevent him from meeting with the secretary-general and the global campaigns director of Reporters Without Border?"

Vincent concluded, "At every stage and every level, UK authorities have defaulted to secrecy and barriers, and made our jobs difficult—barring us from prison, making it nearly impossible to get into court proceedings, refusing to accept our delivery of petitions. What do they have to hide?"

"Despite these endless barriers, we'll keep up our global campaign to [free Assange]. We will hold the US & UK governments to account. He will not be forgotten. We will keep trying to visit him in prison. We will keep monitoring in court. We will keep fighting everywhere we can."